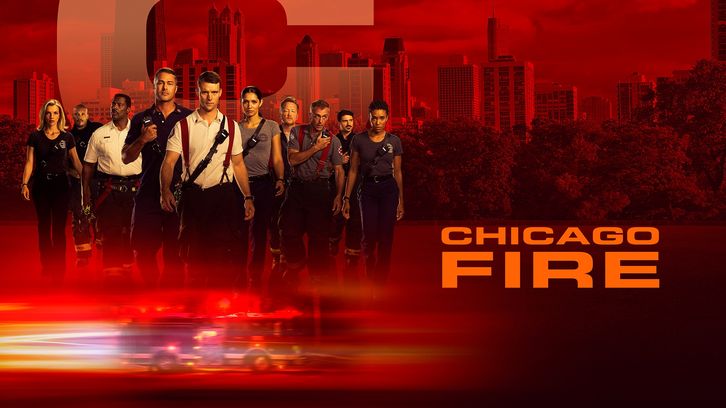 On this episode of Chicago Fire, Boden and Severide once again tangled with Jerry Gorsch, Cruz and Foster squabbled over roommate boundaries, Mouch and Hermann got on each other's nerves and finally, Casey and Brett went the extra mile for a fire victim. Let's Discuss!

Ugh, Gorsch

The other element that Severide uncovered was that the company Gorsch tried to use had never made certified turn out gear, so not only was Gorsch attempting to steal funds Grissom had frozen, he was willing to put many lives at risk to do it. Gorsch tangled with the wrong guys because Severide smelled a rat from the beginning and was able to prove it, thus resulting in the overdue firing of the little weasel. The cherry on top of this story from my point of view is that Boden's vision was realized in the end, and the CFD will be getting extra turn outs.... So thanks Gorsch, you once again backhandedly helped the CFD.
Roomdogs
Now let's talk about Emily, why does she think it is okay to just assume she can kick her roommates out for the night without even asking for their input? Perhaps that is why she can't find stable housing, because she's difficult to live with. While I had many problems with Joe's behavior, I see where he was confused. All she said she was that she was having a party, so why wouldn't Joe think he was invited? It is good they made up, but this arrangement seems doomed and so does Joe's engagement.
Showing Up
I would be remiss if I didn't mention Brett and Casey spending meaningful time together this episode. If this is a relationship that may go further, it is important to lay the foundation of genuine friendship outside the house and them being the ones Gabby left behind. When Brett bent Casey's ear about the situation with her birth mom, it felt like she was letting go of weight she was keeping inside. Casey of course is no stranger to complex family issues so he seems like perfect person for her to confide in. Hopefully this isn't a one-off of them hanging out and the show continues to find ways to have them share screen time, but next time I hope it isn't anything they've dovetailed from a call they both were on.... Let them just hang.
Odds And Ends:
* Tuesday and Dusty on the couch was just adorable!
* The human chain felt anti-climactic especially since they used that shot for the preview of the episode. I get and respect that they wanted to play into
'Chicago shows up for each other'
, but the hill could've been steeper to up the stakes.
That is it for me! Let me know your thoughts on this one in the comments below.