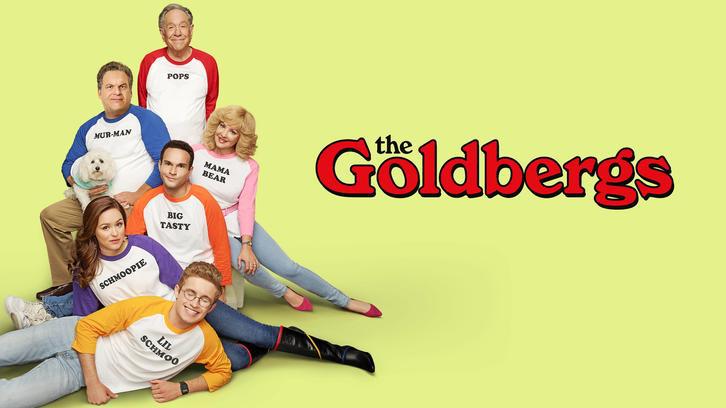 When Adam notices that everyone seems to have a Varsity Letterman jacket except him, he decides he needs one to increase his chances of getting into college. The principal suggests he join the newly revived pickleball team at school. As you would expect, Adam is very bad at pickleball.

Beverly wants to plan a party for Murray's 51st birthday and he refuses because he hates parties. Instead, she plans to give him a massive scrapbook collection at his birthday dinner. During her scrapbooking, Erica discovers Murray's birth certificate and finds out that he's actually a year younger and turning 50. This gives Beverly an idea for a "redo" for his 50th birthday party. Murray is floored by the news.

Adam decides to enlist Barry for help with pickleball and he accepts. Barry puts him through a series of crazy training exercises all day. After a full day of work, Adam finds out that Barry has no idea what pickleball is or how to help him train. Barry decides to contact his old coach, Coach Mellor, to help train him.

Murray wants to talk to his dad and find out how he got his birth year wrong. His dad tells him he's known since Murray was about 11 years old but never told him. He says he didn't have time to worry about things like birthdays (father of the year) and never knew what to get for him. Murray says he told him year after year that he wanted a transistor radio to listen to baseball games but, most importantly, just wanted his dad to care. His dad tries to play off the life altering error by saying Murray is ungrateful.

The boys find Coach Mellor, not on an exciting adventure like they thought he was having, but at home on his couch. Coach Mellor tells them that he's given up coaching and "hung up the whistle." Adam finds out that Coach Mellor was on the pickleball team and, after some convincing and a good pick apart of Adam's physique, Coach Mellor decides to help him.

Beverly assembles an "all star" team to help brainstorm ideas for Murray's birthday redo. Erica and Pops point out that Murray clearly doesn't want a party but Beverly refuses to budge. After the team can't figure out what Murray likes (and creates a never ending list of things he doesn't like) Beverly declares the planning a waste of time and disbands the team.

Adam get serious about training for pickleball but he's still very bad at the game. Finally, he starts to get the hang of it and show some real progress. Coach Mellor declares that he's ready for tryouts.

Beverly finally puts together a collection of all of the things Murray likes for his surprise birthday redo, including recliners at the dinner table, gross but Murray-appropriate foods, and special local celebrities (including the Philadelphia Phillies mascot, the Phillie Phanatic!). When Murray walks in the door, he stares at everyone and walks away without saying a word. Beverly is devastated.

At pickleball tryouts, Adam is told he can join the team if he beats their worst player. On first serve, he scores a point! But that would be his only point for the rest of the day. As it turns out, Adam is still very bad at sports. Coach Mellor feels defeated and hangs up the whistle again as a coach. Feeling like he let Coach Mellor down, Adam visits and thanks him for not quitting on him and that he inspires him. Coach Mellor agrees that it felt great to be coaching again and that Adam is not great at sports but "first string in life" and gives him a Letterman jacket.

Beverly apologizes to Murray for throwing him a party against his wishes but Murray rebukes her and says everything was actually perfect. The reason he walked away from the party is that his dad never cared about his birthday so he tried never to care. He decides to return to the party and his dad finally gives him his transistor radio and says "Happy Birthday."


What did you think? Leave a comment below!