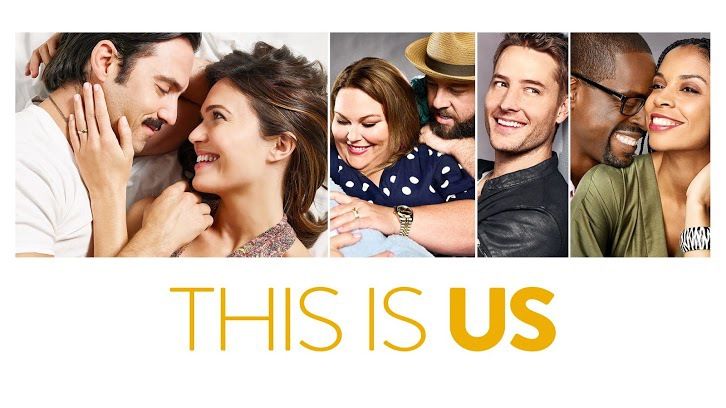 "I hope your day was worth it."

Deja and Malik seem to be getting to know with each other and she's sad she has barely any memories of her grandmother so he convinces her to skip school to show her the real Philly, he takes her for some cheese stakes and she tells him she envies the fact that he's lived there all his life and everyone seems to know him, she never had that since she moved around so much. Then they go to some pretty cool cultural places but when it looks like they're about to kiss she decides she wants to leave.

She tells him she has never liked anyone before, that she has a hard time trusting men, and the fact that he has a daughter doesn't help. He says that the way things happened in his life doesn't mean he has game, and that he's honest with her. So he takes her to see one last spot, a place she had seen with her mom and her grandma when she was little, which brings back a memory, and they kiss.

But they get caught, so Randall and Beth have dinner with Malik's parents, Randall wants to make sure they're all on the same page about the kids but Beth might be inclined to let the kids be together if that's what they want, though it does seem weird, I know policing people's feeling usually doesn't work, but the kid is really proving not to be a good influence, he's not really helping his case, and if he was smart he'd know that. It does seem it's the first day he missed in three years but that just doesn't seem plausible, I don't know what's going on with the writers but I just can't figure out how Malik fits into this story yet, it all feels way too forced.

The whole thing starts off pretty awkward with Annie pointing out how weird it is for Malik to have a baby, and Randall seems uncomfortable with Malik's parents thinking they're bougie. And then the tables turn all the way, Randall softens up when Darnell reassures Randall Malik's a good kid and he'll never make the same mistake again, but Beth goes into battle mode when Kelly seems to imply Deja might be the problem.

Things only get worse and Beth sends the girls upstairs while Malik's out walking with Janelle, and it almost seems like the moms want to go to blows when Deja comes down and apologizes, she says she's sorry for lying and sneaking around but she's not sorry for liking Malik because she had the best day of her life with him. So they decide to let her see him and try to get to know him themselves.

Jack seems to want to impress Mr. Lawrence but for some reason, he didn't tell Rebecca why getting to know him is so important. This diner is also pretty awkward, Jack seems to be jealous of the admiration his son has for his teacher and he's not subtle about it, and Mr. Lawrence and his wife seem weirded out about the fact that Randall has to live with people they consider so different. Thankfully Rebecca sees what's going on and she tells Jack she shouldn't be so insecure, he's Randall's father and that will never change, but his jealousy shouldn't stop Randall from enjoying something that could be great for him.

Before Mr. Lawrence goes Jack apologizes and opens up to him, he says Randall's questions have gotten more complicated over the years and he's having a harder time answering them, so Cory tells him he understands how Randall must feel but he can't do enough for him as a teacher, so he gives Jack a book of poems by Langston Hughes. When he shoes it to Randall he recites "I, Too" and they decide to read it together. and I have to say I had tears in my eyes, this whole path they're going on is gonna be filled with these moments but it's definitely one they need to take together if they want to keep their relationship alive.


"That was the best day of my life."

What do you think about this episode? I look forward to your comments and I leave you with the poll.