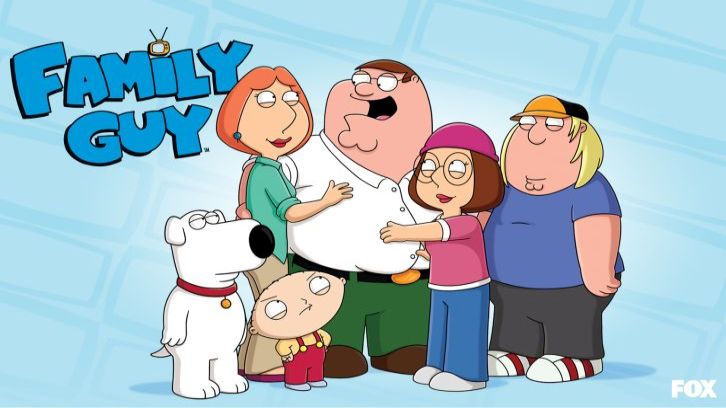 This week, the gang realizes that their drunk, million dollars ideas are lost and forgotten the next morning. To help remember and save their great ideas, Joe borrows body cams from the police station to record their escapades.

The footage proves mostly useless, with Peter, Cleveland, and Quagmire having shaky and unwatchable videos and Joe's videos are just at "butt level" from his wheelchair. One night, the gang heads to a bar while Glenn takes a girl back to his house. The entire encounter is captured on the body cam and the footage is automatically uploaded to the internet for all to see.

Glenn's transgender dad, Ida, is embarrassed and distraught over the footage and Brian seizes on the opportunity to comfort her. This is where the episode lost me.

To take a short tangent, Ida is introduced as Dan Quaqmire ten years ago in the season 8 episode, Quagmire's Dad. In this episode, Dan reveals that he is a woman trapped in a man's body and decides to have gender reassignment surgery while he is in town. Now transitioned and renamed Ida, Brian meets her in a hotel bar and they go back to Ida's hotel room together. Brian is disgusted to find out that Ida is transgender and a now famous thirty second vomit clip from that episode ensues.

This episode feels like an apology and a reckoning with that particular episode. Attitudes towards transgender people have undoubtedly changed and evolved since that season 8 episode, however, to pretend that the dialogue and plot of that episode did not happen is to gloss over the poor attitudes of the time. Luckily for Family Guy, animated shows get a lot more leeway to play with continuity and reality, so it may be the only show where evolved attitudes can be made very quickly and without question. In a very meta moment, even Peter points out that he himself called Brian and Ida's relationship "gross" years ago and that now it's "completely fine."

Anyway, Ida and Brian begin a relationship, initially in secret. When Ida points this out, Brian realizes that he shouldn't be ashamed and wants to tell his family, leading to my previous point that the family is completely fine with it. Now, they want to tell Glenn.

When they first tell him, he isn't thrilled, but he wants to keep a good relationship with his dad so Glenn decides to spend some time with Brian. This, of course, goes very poorly as the two have polar and competing personalities. One particular exchange evoked the speech Glenn gave to Brian in the season 8 episode, Jerome is the New Black where he tears into Brian for being himself.

Brian continues to butter up Glenn and even starts treating him like a stepdad would treat a youth-age stepson. This infuriates Glenn and he gives Ida the ultimatum of himself or Brian. Ida ultimately chooses Glenn and she breaks up with Brian.

To me, this episode was nothing more than an apology for a previous episode and Family Guy has never been one to apologize for offensive humor. Hopefully, future episodes are not just rehashing former episodes and plot, no matter how terrible the opinions expressed were, because they'll be at it for a long time. Peter points out that public opinion was one way just a short time ago and now it is completely different. That's good thing that opinions have changed but pretending they didn't exist can be just as bad as having those bad opinions in the first place.


What did you think? Leave a comment below!