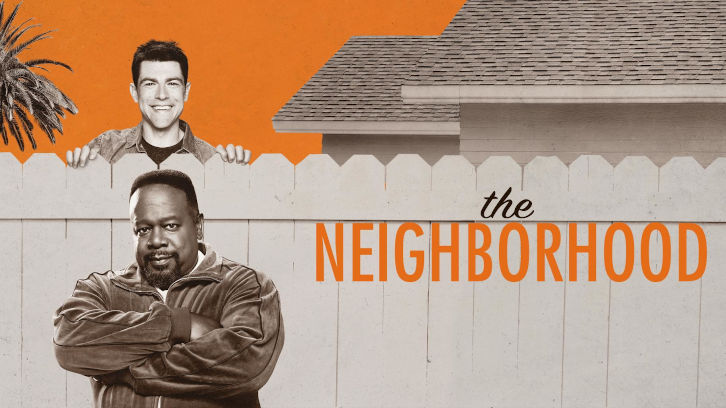 The Neighborhood's season premiere saw Calvin prepare for his annual 'Yardecue' (basically a barbeque on his yard) as Dave tries to help him despite Calvin's protests, one year exactly since the Johnson's moved into the neighborhood.

After Dave tries to convince him, Calvin reluctantly agrees to let Dave help and puts him in napkins and plates duty. Once inside his house, Calvin shares with the rest of his family that he let Dave help, which Tina is proud of him for doing since a year ago he wouldn't have let Dave even come near his yard.

Malcolm and Marty don't seem too happy about it, with Marty complaining that he's "been stuck on folding chairs for ten years!", which Calvin disregards. Quickly, his family begins teasing him that he likes Dave and considers him a friend, by pointing out the photo he has of them at the Splash Mountain, or how they go to the farmer's market. Calvin denies it, but after awhile he says "maybe he a'ight". Tina, Malcolm and Marty continue teasing him about it, and he leaves the house angry.

Meanwhile at the Johnson's house, Tina comes over to visit and Gemma has a present for her for their one year friendship anniversary. Tina reveals she didn't get a present for Gemma, but still she happily opens her present. Tina doesn't like the present, and she lets Gemma know that it's the thought that counts, but that they aren't always going to like all the presents they get for each other.

Back at the Butler's house, Calvin is getting his special sauce ready when Dave comes in with napkins and plates. Dave brings up his own special sauce to make ribs, and they begin discussing about it, but in the end Calvin uses his own sauce.

It's time for the barbecue, and we see Grover talking to a girl from the neighborhood. Afterwards, he goes to talk with Malcolm and Marty and he asks them for advice on how to talk to a girl. After Grover leaves, a woman says hi to both brothers, and they begin fighting over who she said hi to.

Gemma shows up wearing the earrings Tina had gifted her a while ago that she didn't like after their conversation about gifts earlier, and Tina tells her it's ok if she doesn't like them, but Gemma tells her she was "raised differently", to which the rest of the neighborhood takes offense even though Gemma doesn't understand why. Later, Tina explains to her the meaning of what she said, but they end up being cool about it.

Meanwhile, everyone invited is waiting for Calvin's ribs but to his surprise, Dave shows up with ribs he cooked with his own special sauce, and it makes Calvin angry. He ends up telling Dave that just because he lives there doesn't mean he's part of the neighborhood, to which Dave takes offense. Calvin kicks him out of his yard, and it suddenly becomes a competition of who has the best ribs.


Later, the rest of the neighborhood begins telling Calvin that he did a good job at putting Dave on his place, and Calvin begins defending Dave. One of the neighbors even calls Dave a clown and Calvin ends up kicking him out. This goes to show the actual development that Calvin and Dave's friendship has had throughout one year, since the Calvin we knew from when the show started wouldn't have defended Dave at all.
In the end, we see Calvin and Dave talking over their differences, with Dave telling him he only wants to be a part of the neighborhood, and Calvin tells him it took him twenty years to be put in charge of the Yardecue. He explains that the neighborhood has a way of working, and after this and a beer they solve their differences.
The episode ends with Marty and Malcolm fighting over the same woman while Grover ended up talking to the girl he has a crush on. Tina tries to wear the blouse Gemma gave her as a gift, but after a comment from someone she ends up going against it, and Calvin tries one of Dave's ribs, but after one of Dave's comments he says he's done and leaves.
Overall, it was a fun episode for a season premiere, and one that clearly showed the contrast of how much the characters have changed since we first saw them in season one. It is a nice change to see Calvin and Dave's friendship but still have them at odds sometimes because that is where most of the show's comedy comes from.
What did you think of the season premiere? Leave a comment below!