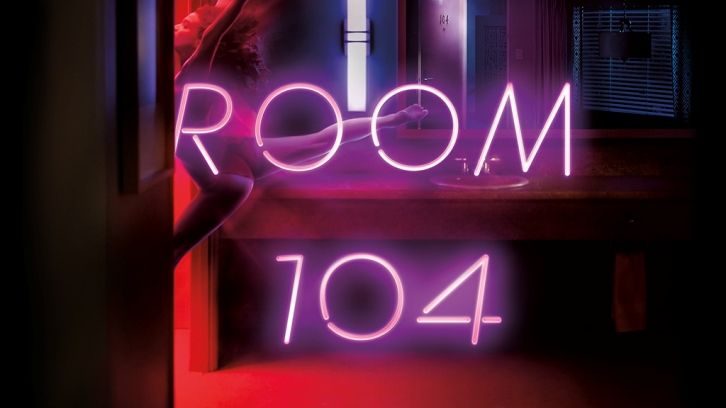 WARNING: SPOILERS AHEAD!
When people talk about
Room 104
being inconsistent, episodes like 3x02 Animal for Sale is what they are talking about. Directed by the
Creep
series' Patrick Brice, this quirky episode is the first episode of the anthology series to focus on the connections between a human and an animal that i can think of. We see
The Haunting of Hill House
's Robert Longstreet's (who was also in
I Don't Feel at Home in the World Anymore
, which last week's director, Macon Blair, directed) Allan harboring an illegal gorilla, which
Winter's Bone
star Dale Dickey's Sharon would like to take off of his hands for reasons not initially clear to the audience, or to Allan.
Just the fact that this character is hiding a huge gorilla in the bathroom of the titular room is something to be treasured. The fact that this absurdity is not played for easy laughs is a credit to the directing style of Brice, who typically balances creepy and more facetious tones in his feature work. It seems that this gorilla, Elmer, has become a sort-of surrogate wife for Allan after his relationship with his human wife went sour. Longstreet's performance could have become one-dimensional and overly comical. He is, after all, abusing this animal for his own emotional gain. What happened instead is a nuanced and sympathetic portrayal of a misguided and emotionally stunted individual. The audience ends up feeling more sorry than repulsed by this.
So, when Sharon enters the scene, I felt that Allan was so connected to Elmer that he really did see that what he was doing to the gorilla was wrong. There was no delusion here. I also found it fascinating that Allan was so concerned about giving Sharon a good first impression that he didn't allow Elmer into the main room until he felt ready. It was like he was trying to reconcile these decisions within himself and ground himself into this strange reality he finds himself in; setting the stage for some really grand Theater of the Absurd. Dale Dickey plays her character with a quiet grace and dignity. It is obvious that she has a secret of her own, but does such a good job of feeling like a concerned person, you allow her to play out the whole scene the way she sees fit. Like Allan, you allow yourself to play right into her capable hands.
The most impressive element of this episode was how lifelike Tom Woodruff Jr. made Elmer. I had to literally look up the episode on IMDB to make sure that this was not an actual gorilla. This performer is known for major features like
Aliens, Tremors, Pumpkinhead, The Monster Squad, Mortal Kombat
, and did special effects on
Starship Troopers
, and won the Academy Award for
Death Becomes Her
, and worked on so many others. His resume goes on and on. It was a stroke of genius on the part of Brice to cast him as Elmer, even if it was only for the final scenes. The comedy of Sharon flashing her breasts to try to disarm Elmer was kind of funny (the fact that they framed her breasts out on nudity-friendly HBO is quite telling).
When Elmer uses the taser to escape from Allan once and for all, we can see the determined sadness on Elmer's face. They both know their inter-species relationship isn't meant to be, yet they have clung onto each other for far longer than they should have. They both cannot imagine a world without each other, yet they both need to move on. Using an experienced actor in a gorilla suit as a proxy for telling a vulnerable, human love story is exactly what
Room 104
needs to be known for when you consider that all of the characters in this room are all finding connections within themselves, first and foremost.
Of course, there is also the disturbing factoid that this episode aired the weekend after HBO won the Creative Arts Emmy for
Leaving Neverland
. It almost felt like it was planned to have "Animal for Sale," an episode which features an overt Michael Jackson reference in jest, air right as that controversial documentary was back in the headlines for its victory. It was predictable that it would win something in the documentary category, but did Brice really have to reference MJ for this episode? To me, it was the one element that felt D.O.A. and contrived (like beating a literal dead horse). I didn't believe something like a human would pull rank in the animal world to collect a famous gorilla, only to abuse them, would happen, even if the animal handler did fall in love with the animal in question. Then again, I also didn't believe Sharon setting Allan up to record and arrest him for his abuse. So, even if the story itself didn't ring true, it was the subtle performance moments and emotional subtext that made all the difference in this otherwise forgettable episode. According to IMDB, Longstreet will return as Allan later in the season. I look forward to this reunion, even if Elmer won't be in it.