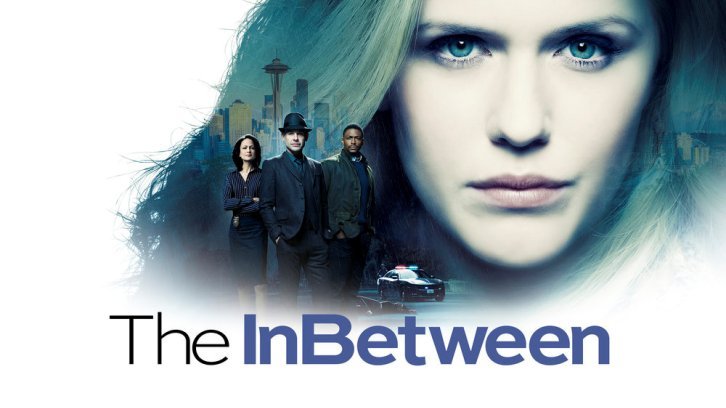 The InBetween follows Cassie Bedford (Harriet Dyer), a psychic medium, who experiences visions that occur in the past or have yet to happen in the future. Cassie also possesses the unique ability to communicate with the spirits of those who haven't crossed over. We experience these gifts as Cassie helps her father, Detective Tom Hackett (Paul Blackthorne), and his new partner, Detective Damien Asante (Justin Cornwell), solve a missing persons case turned murder investigation.

The pilot episode introduces us to Cassie's visions and interactions with the dead in a casual sort of way. She doesn't seem too surprised to find uninvited 'guests' hanging around her home or visions interrupting even the simplest of moments at the grocery store. There is also some indication that, although she was born with these abilities, Cassie still struggles to understand how her life fits around these gifts. She lives alone, doesn't appear to have any close relationships aside from a bartender she works with named Will, and we see her understandably drown out the imagery of at least one of her visions by getting drunk at home.

My hope during this season is to see Cassie find purpose and direction for these troubling, but valuable abilities so that she can strike a healthy balance in her life.

"Asante, he comes from someplace irritating." -Det. Tom Hackett
Detective Damien Asante is a former federal agent recruited out of Harvard and who has spent the last few years in Los Angeles working with the LAPD. His arrival doesn't sit well with Tom throughout the episode. This is only made worse when Damien, a skeptic, confronts Cassie behind Tom's back with doubts about how she knows details about their case before they discover them. Her response is confident and assertive as she points out that it's obvious he doesn't believe in what she does, but still can't help wanting in on the action.
I loved this interaction between Damien and Cassie because I think it gives a quick glimpse into the present state of Damien's hope and belief system. Especially so after we see him visiting an unconscious woman named Sally Bishop in the hospital. Someone whom he seems to be romantically tied to. Maybe we'll get to see Cassie provide some help with Sally's situation at some point.
It is shared very early on that Cassie was in the foster care system as a child. This rough start in life paired with what she is able to do likely makes her feel somewhat of an outsider. We observe Tom and his husband Brian's sensitivity toward her abilities while Cassie shares with them a troubling vision in their home one evening. They tread this path lightly with her—choosing to be supportive dads without pushing for too many details in an attempt to understand what she's going through.
However, the connection between Tom's authority as a Detective and Cassie's psychic gift is no coincidence as Brian points out to him. Those who have yet to cross over want justice in their past lives, and they recognize Cassie is in a unique position to provide that. While Tom is interested in making sense of Cassie's visions as they pertain to his case, Brian sees her abilities as a curse that they should try to ignore. It's clear that both of them want the best for their daughter and it will be interesting to see if or how this dynamic changes throughout the rest of the season.
The episode closes with Tom finally coming around to Asante's partnership as they share a toast with Cassie on a job well done. Later that night, Cassie is further haunted by a particularly disturbing spirit who has made himself at home on her couch and is ready for a chat.
What did you think of The InBetween pilot? Share your thoughts with us in the comments below!