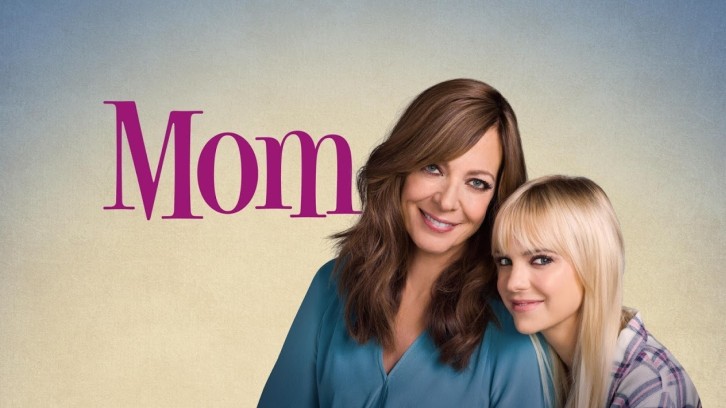 Bonnie and Christy both face big changes on the season finale of Mom. How will they handle them?

Bonnie and Adam are driving to Reno to buy a jukebox off some guy. Bonnie's concerned they'll get scammed (as she's pulled that scam herself). As the two argue about the jukebox, Adam brings up that now that the bar is doing better, and he can afford to buy a jukebox, they can afford to have a wedding, so they should set a date. Bonnie's all "Stop worrying. I will absolutely marry you...at some point." Adam's not really having it. Of course, since it's Reno, they're driving by a bunch of roadside wedding chapels. And suddenly they're daring each other to go in and get married!


At a meeting, the girls discuss the fact that's it's Christy's sober birthday. She's waiting until Bonnie gets back from Reno to celebrate, but she's pretty excited - until she starts talking to her sponsor Norah, that is. Apparently Norah's been offered her dream meteorologist job in Minneapolis and is leaving immediately. ("They have eight different kinds of precipitation! Eight!") Christy's more than a little heartbroken about her sponsor moving, and is having trouble being happy for her.

Back in Reno, Bonnie and Adam have found their way into a chapel, and are rushing the attendants through the ceremony. They're delighted that they did indeed, fall through on their threat to marry each other right then and there. Driving down the road, eating fast food, Bonnie admits that she may have just dared Adam to do it because she was hungry, but they decide they're happy they did anyway!

At home, the girls are having a "birthday party" with a still-depressed Christy. Bonnie and Adam finally make it back and announce their big news. No of the girls are thrilled, but Christy's especially bothered - her mom did just run off and get married without telling her! Later, the girls go shopping for wedding gifts and discuss how ticked they are that Bonnie ran off and got married without them. Even Marjorie's pissed she didn't get to be a bridesmaid and "recite a poem."

At a meeting later, Christy finally takes her 6-year sober cake. She gets up to thank everyone, but after seeing Bonnie distractedly staring at her ring, she ends up lodging into a thinly veiled tirade about not wanting the people she loves to miss her important moments. Bonnie seems surprised that Christy's upset. When Christy confronts her at home later, she apologizes for the aggressive share but explains how hurt both she, and the rest of the girls are, that Bonnie left them out of such an important moment. Bonnie admits that she didn't think anyone really cared that much about what she did, and Christy assures her that's not the case. Bonnie and Adam get into another hilarious yelling match in which Bonnie tells him that he shouldn't of let her get married without her Christy and her friends, and Adam tells her he'll marry her again in front of everyone in the bar the next day, "if it'd get you to shut up!" (And yeah, Adam's probably a little bit happy that he gets to have the big wedding with everyone involved that he originally wanted!)

At the bar, Christy finally gets to give Bonnie away ("No give-backs!"). Marjorie officiates. And Adam and Bonnie share their first dance to "Fly Me to the Moon." During the reception, Christy asks Marjorie if she'll be her sponsor again (She has gotten a lot less needy!) and Marjorie happily accepts.

Random Notes:

-Best lines go to Bonnie, when talking about her and Adam's relationship - "Every couple needs at least one scary person. The neighborhood Mormons are afraid to knock on our door. You're welcome!" and Marjorie, as she begins Adam and Bonnie's ceremony - "Friends, we are here today to witness a miracle!"

-Wendy's recorder music was hilarious and so very Wendy!

-Gus in his wedding attire was adorable!

Were you surprised that Bonnie and Adam actually tied the knot? Let me know below! I hope you've enjoyed watching this season with me and I'll see ya'll next fall!