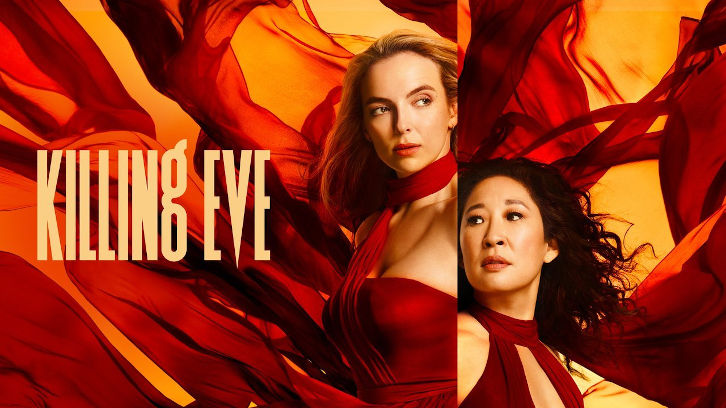 *NOTE-This review contains spoilers.


Killing
Eve couldn't get any better, along comes an episode like
Smell Ya Later
(2x05). I'm going to say this from the start, each subsequent season of this show should be required to have a least one episode each season devoted to Eve and Villanelle together in Eve's kitchen. The show does such a masterful job of showing how these two complex women are connected to one another that one often forgets that they don't actually share a lot of screen time together. But, when they do, it's electrifying. The result of this season's kitchen episode is perhaps one of the most sharply written and brilliantly acted episodes of television to grace our screens this year.
Smell Ya Later
is simple. Eve and her team have captured the Ghost (Jung Sun den Hollander) yet despite the best efforts of their best interrogators she isn't talking, revealing who hired her to make all those kills related to Peel Industries. What they do learn is that there is someone she's afraid, a devil with no face, a devil named Villanelle. To Eve, the answer is simple they must make a deal with the devil. To enlist Villanelle's help Eve does what to her seems to be the most logical thing, she has MI6 hire Villanelle to kill her so they can get in contact with the assassin.
Killing Eve
continues to reinvent thrilling and compelling television and has set the bar high yet seems to easily top it. Maybe the most important question to ask about this episode is – just what are Carolyn and Konstantin up to? What are your thoughts about
Smell Ya Later
? Share them in the comments below.