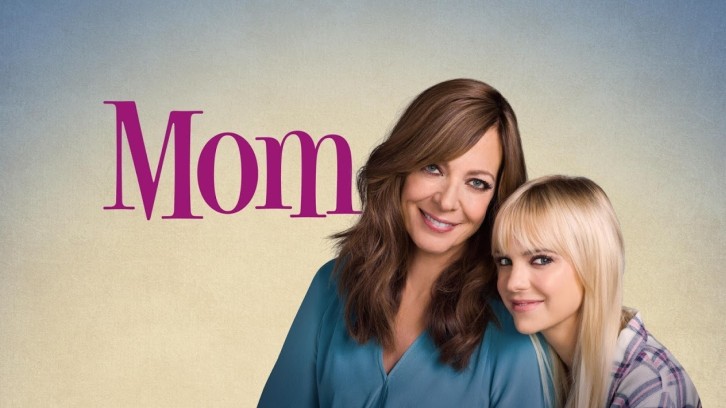 This week on Mom, the Plunkett's experience something they never have before - a full fridge!

That's right! Christy and Bonnie are shocked to get up one morning and find the fridge completely stocked. The culprit? Adam! When they wonder how he can afford to deviate from their regular fridge stocked with just "baking soda and a fuzzy lemon," he says the bar's been doing really well lately, so he decided they deserved some really good groceries.

With Adam finally making bank, you'd think Bonnie might be a little more relaxed with her finances, but that's not the case. She's determined to eat everything in the fridge before it expires, so much so that she even brings her own lunch to the bistro. ("Banatizers all around!") But, it's not just the food she's being frugal with. She's not pleased with any of Adam's new purchases (even his new gas station hat!) and she definitely isn't happy when he takes her on a surprise date to buy a new car. At the dealership, Baxter brags about the heated seats and lumbar support, but the $350 a month for 52 months price tag is enough to send Bonnie scrambling through the sunroof and out of the dealership!


Meanwhile, Tammy's talked Christy into going on a double date with Yuri's cousin Sergei. They go to Yuri and Sergei's apartment, and Sergei seems great, except for the fact that it's pretty obvious he's a professional thief. Even though Yuri stays out of the illegal stuff, Christy tells Tammy that she shouldn't be hanging at their shared apartment since she's still on parole. Tammy insists that going to the apartment is the only way she gets to spend time with Yuri since taking him to Marjorie's house isn't exactly "private."

Later, Bonnie tells Christy that she thinks all of Adam's spending is tempting their fate. Adam asks what the point of working hard at the bar is if he can't spend the money on some nice things for them. Bonnie insists that she's worried that now that they have money, they're gonna lose it. Adam says that makes it sound like she doesn't trust that he'll do well. Bonnie says no, she's working on trusting him. That's good, Adam says, because he bought her the car anyway! Bonnie is not having this and marches on down to the dealership to have Baxter tear up the contract. Baxter is hesitant. He tells her he knows what she's going through because when he first got with Candice, he wasn't used to having nice things. But, since she's loaded, he's learned to enjoy it. Bonnie asks him if he ever worries about losing it all, and he says that's possible, but at least he'll have enjoyed it while he had it. Bonnie realizes that even though he's high, Baxter's giving good advice, and decides to keep the car. Later, she, Christy, and Adam take it out for a joyride and some seriously off-key singing to the radio!

While Bonnie's dealing with learning to accept nice things, Christy's taking them back. Sergei sent her an obviously stolen Apple Watch, so Christy goes back over to his and Yuri's apartment to return it. At the apartment, she explains to Yuri that as long as he's living with Sergei, Tammy could chance having her parole revoked. Yuri says he understands. Unfortunately for Tammy, Yuri's understanding is a little different than Christy's. He breaks it off with Tammy, and she's furious with Christy for getting in the middle of her relationship.


Random Thoughts:
-Funniest line goes to Jill when Bonnie keeps throwing salt over her shoulder onto a baby. "He
smiled. Stupid baby thinks it's snowing."

Do you think Christy should have stayed out of Tammy's relationship? Were you surprised that Bonnie was hesitant to accept nice things? Let me know below!