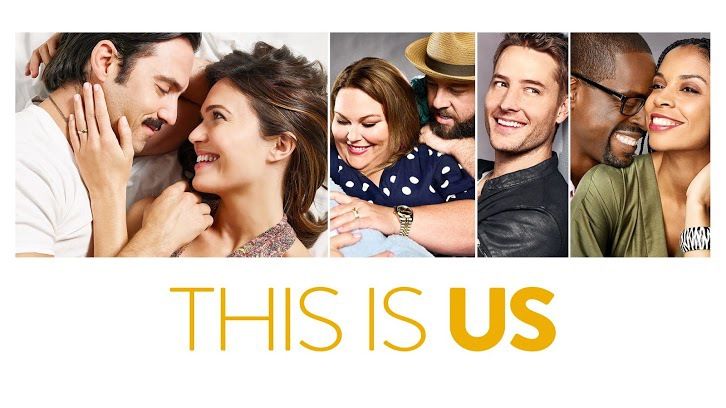 "I want to rewind the clock."
On the last episode of This Is Us it was all about graduation in all the different timelines, we see a lovely flashback about Jack and the camera they bought, as Rebecca goes to get another one for the kids' graduation and she feels lost now that Jack's gone. I have to say I don't know if it's correct but I felt just as offended as Rebecca when the guy at the store asked her out knowing how soon it was after her husband's death.

At the time of the triplets' high school graduation, Kate is mad at Kevin for wanting to leave to New York to try out acting with Sophie, and she's frustrated that she herself doesn't have a plan, not to mention that it's only been four months since Jack's death and having to make a choice that will alter the course of your life after such a traumatic event seems impossible for her. Eventually, she does accept that Kevin wants to move on and this is in perfect line with the conversation she has with Rebecca on her later college graduation. Rebecca says they're similar in that regard, that they need more time than others to process immense loss.

She tells her daughter she's proud of her for doing things at her own pace, in her own terms, and opens up about how she felt when Jack died, she says when they graduated high school she wasn't ready to celebrate, she hated any reminder that life moved on without Jack and that she needed to do the same. We see a flashback of her breaking down at Randall's graduation and Miguel comforting her. Later, she asks him for help and he takes her to a grief support group meeting.

Kevin seems to have gone full-on downward spiral after relapsing, he's lying to everyone so he's finding it hard to be around Zoe and his family and he bails from Kate's celebration early. Kate knows there's something wrong with him so she goes to his hotel room and finds the empty bottles, she decides to take him to a meeting but then her water breaks in the car, and he can't drive because he's been drinking. They get to the hospital in an ambulance and Kate is given some drugs to delay labor but the chance is the baby will be born prematurely.

On Randall's side of the family there's some more drama, Deja wrote a personal essay that was later displayed for everyone to see which left her way too exposed so Randall goes to see the teacher responsible, Miss Cunningham (played by the amazing Eliza Bennet - Sweet/Vicious). Turns out she's just a young teacher that was so proud of Deja's essay that she didn't think of the consequences of making it public, she even cries when she realizes what she did. She says she believes Deja could actually skip 8th grade and go straight to high school.

Later, Randall raises the subject but Deja doesn't want it, she says she doesn't want to be given advantages out of pity, that she doesn't want to be a how-far-they've-come story, but later she says it's not only about that, it's because for the first time in her life she's getting used to the routine and she doesn't want things to change. This makes Randall think the best thing is to have a conversation with Beth about her giving classes which will complicate their schedules. We knew already bringing this up was a mistake, but seeing Bethy's face? Boy, I would move out of her way.

What did you think of the episode? I look forward to your comments and I leave you with the poll.