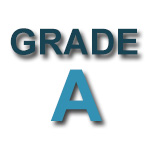 Need a refresher? Read my recap of the previous episode here.
Chase's latest single, "Stink" is getting a music video! And the song is just as rank as you would expect, which makes sense given the director is too busy filming the next
Jurassic World
movie and is directing through Facetime, since he loves money.
But the music video gives Brooke an interesting opportunity to take charge as Chase's assistant, a job that is proving to be a great fit for her. On set, she has a run-in with a dancer she knows from her own former dance career. Genevieve (Greta Lee) laments about her sad life and how she feels stagnant and unhappy. She abruptly quits and leaves Brooke to fill in for her.
She may be rusty, but Brooke is able to pull off the choreography well enough to get the video finished. Even though she continuously needs to remind the other dancers her brother is only 13 during the "hardcore grinding" scene.
Carey is also working on his career. He gets offered the shirtless bartender spot on an episode of
Watch What Happens Live
, since he is Chase's gay brother after all. He is joined by guests Patrick Wilson, and his own mother, Pat Dubek (who has published a children's book that is a dolphin version of Chase's recent climb to fame).
His experience is not as fun as he expected, no one pays attention to him, least of all Andy Cohen, and his mom accidentally says that her husband passed away due to cancer. Apparently this is the lie the Dubek's have been telling Chase but not necessarily to the whole world.
Luckily, Brooke is able to pull some strings (Andy wanted a collab with Chase so Brooke secures some
WWHL
product placement in his music video) and get the bit cut out of the episode but it does raise some interesting questions. How did their dad really die? And why don't they want Chase to know the truth?
Odds & Ends
- Carey's experience at the gym is one of many reasons they intimidate me.
- Lance is still trying to make his change shoes happen.
- "Wow, your toes are that bad?"
- Patrick Wilson is playing Lord Licorice in the live-action
Candyland
film and Margot Robbie is playing Princess Lolli, can't believe this isn't real yet.
- Brooke has been reporting Genevieve's feet as inappropriate on Instagram.
A new episode of The Other Two titled "Chase Gets a Nosebleed" premieres March 7th on Comedy Central.