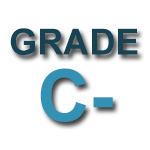 Starting your episode off with an antagonist that has an "anti-America" agenda illegally crossing the border into the states feels pretty tacky right now given our political climate but it's the way
The Enemy Within
chose to establish the villain-of-the-week, Aksoy.
He is a notorious assassin and co-conspirator of a woman named Demir. The intel about Aksoy comes from Erica Shepherd who befriended her in prison. Shepherd was able to gain Demir's trust since they had something in common: they both betrayed their country. Through Demir, they get a lead on her sister, Sila, who was a sympathizer to their agenda and a possible ally to Aksoy.
Photo Credit: Will Hart/NBC
Agent Pettigrew, one of the women assigned to the case, believes Sila could have given Aksoy her car. Keaton tells his team to tail and find it ASAP. Too late though, Aksoy has already murdered a guard trying to stop and investigate him at a shipyard.
The FBI eventually get a hit on Aksoy's location. They tail him there. Despite their best efforts, Aksoy escapes with some Spider-Man agility, clambering over shipping containers to book it.
What was he after? Radioactive material. He creates a portable EMP device to disrupt the magnetic field and disconnect the air traffic control at BWI airport, grounding and cancelling all flights.
Photo Credit: Will Hart/NBC
Senator Martin Covington was Aksoy's target. Keaton is able to catch him with assistance from Kate, who uses some of the most excruciating product placement I've ever seen (seriously, this is up there with
Hawaii 5-0
) for Microsoft AI, to stitch together CCTV footage and give her access to the airport in a hologram. It allows her to walk Keaton through the terminal and catch up with the Senator and his daughter in time.
To make matters even worse, Daniel asks Kate to show him how she used the Microsoft AI and
then
the show cuts to a commercial for... you guessed it! Microsoft AI. Major cringe.
Also, you'd think, if the entire airport seemed to be under some kind of attack forcing all tech systems to go down, they would put the Senator under more protection than giving him
one
secret service agent.
Photo Credit: Will Hart/NBC
Outside the case of the week, Hannah shows up at the FBI headquarters begging Will to let her see her mother.
Reunited, Erica wants to know everything she can about what she's missed in Hannah's life. Attempting to catch her up on grades and extracurricular activities, a sticky topic emerges when Hannah gets cagey about why she quit volleyball.
The other teams found out about Erica's criminal background and the implication is Hannah was bullied for it. Her father decided it was best to take her off the team for a while. It must suck for Erica to know she can't do much to make her own kid feel better.
She makes it clear she understands all the questions Hannah must have. "I need my mom more." Hannah responds. We see the glimmer of what the relationship between them used to be.
Photo Credit: Will Hart/NBC
Why is Keaton willing to let Hannah in to see her mother? It's complicated, as evidenced by Will's confrontation with Lane's (his now-deceased fiancé) father, who is dismayed to learn the rumors about Erica's involvement at the FBI are true.
Visiting Shepherd again, Keaton questions why he's laying everything on the line for this case and she points out he needs to make peace with what he must endure to capture Tal.
To do what must be done, Will is going to have to reconcile his feelings of rigid morality. To put an end to Tal's endless terrorism, he is going to have to make nice with wading in the grey areas.
On the mole front, Anna is cementing herself further into the agency, Erica is clearly skeptical of her. No one else is, at least, not yet. They all are falling hook, line, and sinker for her sympathy ploy.
Photo Credit: Will Hart/NBC
Knowing Anna is watching, Erica asks Will for access to PCI files so she can cross-examine FBI and CIA informants and see if any name pops out. No stone can be left unturned in the Tal case. Will objects to her request.
Of course, that was Erica's plan all along! Later, Anna falls right into her trap - she attempts to access the PCI files and when Keaton confronts Shepherd about this, Erica lets him know her plan worked.
Anna overheard their conversation, she never expected Will to say yes, she just wanted Anna to hear her ask for it. Erica reveals Anna is the mole working for Tal. Now the question is, will Keaton believe her?
New episodes of The Enemy Within air Monday nights on NBC.