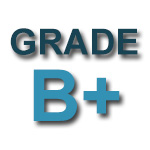 Need a refresher? Read my recap of the previous episode here.
Nick plans a romantic night at a hotel for he and Clem so they can get some time away from Shannon. Apart from having a four-star restaurant with the tallest seafood tower on the Eastern seaboard, the place has a private beach and an Olympic-sized pool. It sounds like a perpetual paradise and Clem is thrilled.
Upon arriving, the weekend quickly takes a nosedive into nightmare territory when they run into Nick's ex, Kristen, and her new boyfriend. Clem realizes there is actually quite a bit Nick didn't tell her about his past relationships, she agrees to a double date with the other couple so she can learn more about Nick's old flame and make him squirm. What she doesn't expect is to learn Kristen and Nick actually lived together for six months in the very same apartment she and Nick call home now.
Ron P. Jaffe/CBS
By the time they get back to their room, Clem is furious at Nick for not telling her. On top of that, she also finds one of Nick's hyper-specific bottles of shampoo Le Labo and deduces that he's been to this hotel before...
with Kristen
. It's the final straw for Clem who feels as if the special place she shared with Nick, their home and now the hotel, have been ruined because he's used them before with his ex-girlfriend. She asks him to take her home since the evening has been ruined.
When they arrive home, they walk straight into a raging party thrown by Shannon! Having been persuaded to trust her by both Shannon and Nick's parents, they find they were right to have been suspicious in the first place.
Except, at least this time when Shannon acts wildly irresponsible, she quickly realizes her mistake and feels genuinely guilty for betraying Nick and Clem. The reason she was persuaded to throwing the party in the first place is because one of her friends pressured her into it and she apologizes to her Nick for messing up his home - which he corrects, because it's not just his home, it's "our home". Nick's sentiment helps smooth things over with Clem.
As for the party, Walt is the one to end it. He's been practicing for an audition to be a rough and tumble police officer and he gets the chance to flex his acting chops when he bursts in and pretends to be a real cop. All the teens go running. Then Rose bursts in trying to help Shannon clean up the place fast before Clem and Nick return so they don't have to admit they were wrong about advising them to give Shannon a chance to stay home alone!
Sonja Flemmings/CBS
Favorite Lines
Shannon
: It's only one night. I can be here alone.
Clem
: The Purge is only one night. And a lot of people end up dead at the end.
Shannon
: If I wasn't responsible, would I have spent the whole last summer cleaning up the park?
Clem
: That was court-mandated.
Clem
: What do you think, Nick?
Nick
: I mean, maybe my mom has a point.
Walt
: Besides, what's she gonna get into? Even bigger overalls?
Nick
: I got to be honest, I thought that seafood tower was gonna be a little bit taller. I mean, come on, chef, add some prawns, you know what I mean?
Shannon
: Full disclosure, since I'm all mature now and whatnot: some beer spilt on the couch.
Clem
: Okay. Thank you for being honest with us.
Shannon
: Even fuller disclosure: the beer used to be in Elizabeth's stomach.
A new episode of Fam titled "Dance Dance Resolution" premieres March 14th on CBS.