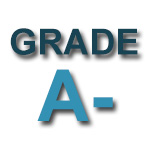 Need a refresher? Read my recap of the previous episode here.
This year marks the first year
ever
that Nolan will be spending a Valentine's Day alone. He's still struggling to come to terms with it as he hasn't even cancelled the standing order of roses for his wife. But he won't be alone for long, and that might not be a good thing.
During patrol, Nolan saves a woman's life when she comes close to being electrocuted. Denise quickly latches onto Nolan as her savior and begins to stalk him. First she shows up at the precinct to deliver a muffin basket, then she calls in a fake 9-1-1 call when she knows Bishop and Nolan are in the area, and finally, she shows up at Nolan's Anti-Valentine's Day party with Ben on her arm. Denise has been transferring her feelings on her recently deceased husband (a soldier killed in action) to Nolan. And she isn't going to go away easily.
(ABC/Scott Everett White) CAMERON ARMSTRONG
At the party, she spots Nolan and Lucy together and, assuming he's in love with her, tries to commit suicide in Nolan's bedroom. Once again, Nolan rescues her but Lucy volunteers to go to the hospital during her recovery. Probably a smart move on her part.
Amidst Nolan's creepy chaos, Tim is headed for splitsville himself. After Isabel finally gets herself clean and sober, Tim decides to end things with his wife. Honestly, I thought this was a strange move for his character. I'll admit, I like Mircea Monroe, but I don't think Isabel has been adding much to the overall story, especially not for Tim's character (and that's not just because I not-so-secretly would like to see him and Lucy together).
However, Tim has shown nothing but unwavering loyalty and support for Isabel as she's struggled to get herself clean. Now he wants to break up with her because he thinks she can't move forward with him in her life?
(ABC/Scott Everett White) JOHN BILLINGSLEY
First of all, maybe Tim should let Isabel decide how she feels. The girl barely gets a word in edge-wise. Second, is now the best time to do this? I mean surely she's still in a fragile place. It just seemed very abrupt, as if the writers were eager to write the character off, I guess. Perhaps Tim doesn't feel the same way about her anymore and he needed a nice way to say it. The whole, "it's not you, it's me" excuse is as good as
any I suppose.
Also dealing with romantic troubles? Wesley and Angela. They've been sleeping together, not quite ready to make things more serious (so they say) although Wesley did actually buy Angela a Valentine's Day gift. Then he gets held in contempt for mouthing off to a judge about police brutality and Angela takes it as a slight, causing a rift in their relationship. Wesley apologizes but when Angela offers a reconciliation dinner, he can't because he has plans.
(ABC/Scott Everett White) TITUS MAKIN, ALYSSA DIAZ
Angela does some snooping into his phone and sees "Dinner-Melanie", assuming the worst. Except, turns out, Melanie is Wesley's step-mom. His dad died the year before and he is taking her out so she isn't alone. Even worse, he knows Angela was looking through his phone and doesn't take kindly to the impromptu search
at all
. So they end things in a bad place, which sucks because I love the two of them together! Here's hoping they can get it worked out.
Outside of the romantic subplots of the episode. The main case-of-the-week centers around a serial killer who pretends to have dementia in order to get away with assaulting women. He ends up knocking Jackson unconscious and nearly escapes too, but Angela is able to catch him before that happens. It was an interesting plot, kind of makes me want a legitimate serial killer storyline on the show.
(ABC/Scott Everett White) CAMERON ARMSTRONG, JOHN BILLINGSLEY
Odds & Ends
- It was such a nice surprise to learn Jackson is part of the LGBTQ community! I had a feeling given the flirtation between he and the nurse but I didn't want to get my hopes up until the end of the episode confirmed it.
A new episode of The Rookie titled "Caught Stealing" airs February 19th on ABC.