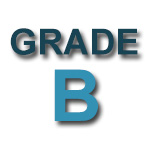 Need a refresher? Read my recap of the previous episode here.
If Lauren wants to keep her job and not get her license suspended, she has to spend a little one-on-one time with Iggy talking about her Adderall dependency. Even though her first instinct is to blame Helen for ratting her out, in actuality, there have been
multiple
complaints about Lauren's poor performance in the ED.
I'm sure as the addict, it was easy for Lauren to overlook her mistakes but we already know Casey was aware of her problem too so it doesn't all fall on Helen's shoulders. Not to mention, had Lauren seriously injured, or even killed someone, she never would have forgiven herself. Addiction and interventions are a tricky business but in Lauren's case, it was something that needed to be done.
Pictured: Tyler Labine as Dr. Iggy Frome
-- (Photo by: Peter Kramer/NBC)
We learn about her family. Her father was the CEO of a multi-million dollar dermatological company. He wasn't around for much of her childhood, leaving her home to take care of her alcoholic mother from a young age. Lauren doesn't want to admit that her father neglected her but once Iggy puts it in perspective for her, she realizes she shares many similarities with him. One of the reasons she went to college so far away from home is because her dad passed away and she realized she would be stuck caring for her mother and sister for a long time. She's been running for a long time.
Lauren is lucky she has such an understanding medical director in Max. Once Iggy gets her to come around to the idea of going to rehab and getting help, he reassures her that her job isn't going anywhere and it will be there waiting for her when she's ready for it.
Pictured: (l-r) Anupam Kher as Dr. Vijay Kapoor, Dierdre
Friel as Ella -- (Photo by: Peter Kramer/NBC)
Speaking of Max, does this guy
ever
get tired? I thought we would see him beginning to slow down now that he's in treatment, but he's going on jogs and running around the hospital, trying to help the people who work there with "obsolete" jobs as if he's in perfect shape.
Among the people Max helps is a lone X-ray technician who has been down in the basement for like 8 years? A man whose job used to be parking attendant but who has been replaced by a mechanical arm, and a tech support member whose sole purpose is updating a system the hospital hasn't used in ages. Max sets them up with brand new positions where they'll feel supported and valued at work everyday. I love seeing how much Max truly does care about his employees.
But it's a week of "The Blues" and along with Lauren's struggles, Kapoor is also struggling. Rohan and Ella are getting more serious and Kapoor missteps, not once, but twice. Both with his son and friend. He accuses Rohan of using Ella to get back at him for not paying for his music and then accidentally insults Ella by implying Rohan wouldn't be interested in someone like her if it weren't motivated by revenge.
I got a little choked up when he started crying but luckily for Kapoor, he has a friend like Iggy. Although he claims Ella was his "only friend," dude hello! Iggy is right there!
Pictured: Tyler Labine as Dr. Iggy Frome -- (Photo by: Peter Kramer/NBC)
Odds & Ends
- Helen is adorable around Dr. Panthaki, though she's wary about moving too fast into a relationship, especially when she's still trying to get pregnant. But he makes her want to change and take more chances. I hope they work it out, they're cute.
- The patient of the week is a pretty dull case about a diabetic, smoking, fishing-woman. Floyd has to do exploratory surgery to find a tumor in her bowel that is causing her blood sugar to sky-rocket and therefore causing her to pass out.
A new episode of New Amsterdam titled "The Forsaken" premieres February 19th on NBC.