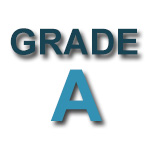 Need a refresher? Read my recap of the previous episode here.
It's Valentine's Day - or, as Will calls it,
Palentine's
Day. He and Miggy are all set to spend the day together celebrating their friendship. Miggy is taking it
very
seriously so he is dismayed to learn how many people had to turn down Will's invitation for him to finally make it around to asking Miggy.
Much to Miggy's chagrin, their Palentine's festivities are interrupted by a desperate Angie who has been moonlighting as a grocery delivery person to drum up extra cash for Graham's upcoming school trip. She wants the golden shopping cart award, which comes with a nice cash prize. The problem is, her latest client is a delivery to none other than Jackie. The snobby PTA mom who has been pressuring Angie to the cash in ASAP.
(ABC/Kelsey McNeal)
Upon realizing she would be delivering to a party, Angie throws Jackie's groceries in the bushes and pretends she was actually invited to the Valentine's Day shindig. Miggy and Will tag along to help intercept Jackie's phone and prevent her from giving Angie (who goes by brittany_45 on the app) a negative review, thus losing her golden shopping cart.
Inevitably, they are betrayed by Jackie's "Rhythm of the Night" ringtone and Angie fesses up. Jackie, surprisingly, understands! Apparently her family has been struggling a little financially too, Gotham is having trouble with its syndication rights, and that means she may have to fire her social media assistant. Aka, she doesn't really get it but enough that she won't tank Angie's score.
(ABC/Kelsey McNeal)
The only parent who actually gets to experience some actual romance on the holiday is Poppy, who has a date planned with Mark. But Rory intervenes before they can leave the house. He wants to a play
Jeopardy
-style quiz game called Scenarios which is essentially a multi-faceted test to make sure Mark knows exactly what Poppy likes.
Rory's plan works a little too well and the two realize they aren't compatible after all. Poppy and Rory share a sweet heart-to-heart wherein Rory confesses she deserves to be with someone who makes her happy.
Plus the game night didn't work so bad after all since Poppy and Mark were agreeable and parted on amicable terms.
(ABC/Kelsey McNeal)
The rest of the children are at Douglas's house for the night. But the babysitting is interrupted by an impromptu visit from Big Red herself. Douglas is eager to get the kids shuffled into bed so he can spend the evening with her but Graham is too upset over not having the perfect Valentine's for a ridiculously eloquent young girl in his class. Seriously, she says things like "Glory be."
Turns out, Big Red knows a thing or two about romance and helps Graham assemble something with $14 in a Rite Aid aisle. Louisa is impressed and Graham gets himself a new girlfriend! Douglas finally gets his night back with Red, only to learn she actually wants to slow things down and start something
real
with him - after returning from a 6 month cruise.
As Douglas mopes, Sophie joins him. Plot twist: She's jealous of Louisa.
Sophie
actually like-likes Graham.
(ABC/Kelsey McNeal)
Odds & Ends
- Angie: Like, why can't you just be rich? Jackie: I know right?
- All the
Gotham
jokes in this episode were hilarious. I love that Miggy didn't want to talk about
Gotham
with Jackie because "it's the final season and no spoilers!"
- Miggy asking Will, "What are we?"
- Will: If anyone can match the tone of a 40-year-old woman, it's me.
- Douglas: "How are you kids so emotionally available? When I was 7 I had a job."
A new episode of Single Parents titled "John Freakin' Stamos" premieres February 20th on ABC.