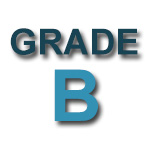 Need a refresher? Read my recap of my previous episode here.
What exactly does someone with throat cancer eat? According to Max, many disgusting smoothie blends of his favorite foods. In an episode all about people who fall through the cracks, abandoned by those who love them, it's no wonder not one person stopped to offer Max some breath spray after his fifth sip of bagel-caper-lox blend.
To be fair, Max, as always, has a lot on his plate. Cancer isn't going to make him stop doing his job, or even take a break apparently. He has his work cut out for him this week when it appears the medical board wants to push the hospital in a new direction that focuses on profit and not patients, at least according to Dean Fulton. The newest member of the board claims that isn't true, she wants to work with Max on his future decisions but in order to do that, Dean Fulton has to go.
Photo by: Peter Kramer/NBC
Well anyone who knows Max is aware he will go above and beyond to save someone in need, so he and Fulton orchestrate a plan for him to fake a heart attack to postpone the vote on his termination. Unfortunately, it doesn't work and Fulton officially gets the boot. From a plotting standpoint, this was the right move for
New Amsterdam
to make. Thus far, Max hasn't faced much conflict in his work life. It will be interesting to see what new administrative blood brings to the table.
Speaking of administrative changes, Lauren is away in rehab so Doctor Candelario takes over her position in the ED. But she has some rules in mind to change how things are run, the biggest being strict 10-minute diagnosis times. Kapoor, a man known for in-depth analyses of his patients to ensure he gets the correct diagnosis, has a hard time adjusting to this new law of the land. He and Candelario continuously butt heads. To be fair, the rule, while pragmatic, doesn't gel with the hospital we've been taught to believe New Amsterdam is. Eventually though, Candlelario understands Kapoor's method as he discovers his patient has Lyme disease, which he learns by listening to her tell stories of her in-laws.
Photo by: Virginia Sherwood/NBC
Continuing with our trend of the forsaken, Helen forms an attachment to the baby girl of an opioid addict. Finding the young mother almost comatose on a park bench, Helen rushes her to the hospital, returning to retrieve her bag with a baby inside of it! Poor thing has an addiction having been born and fed by an addict, an addict who abandons her child for Safe Haven surrender. But the doctors are unable to calm the screaming child down. Her symptoms from the withdrawal are severe and potentially life-threatening.
Helen volunteers to try skin-to-skin contact with the baby to calm her down and it works, perhaps too well. You can practically see the cogs of motherhood turning in her head as she looks down at the slumbering infant. I wanted nothing more than Helen to end up adopting baby Zurah (a name she's always been fond of), but it isn't meant to be. The child's real father eventually comes to claim her, although he does keep the name Helen christened her with. It's heartbreaking to watch Helen lose Zurah, even if she only knew her for a short while, it's almost like more than just the baby, he takes away her hope.
Photo by: Virginia Sherwood/NBC
Finally, the third patient this week and perhaps the most tragic, is a former Iraqi interpreter, Mustufa. He has become a citizen after being tortured overseas by Al-Queda, a group that was also responsible for the death of his father. As if all of that wasn't depressing enough, Mustafa is isolated in his new home too. He struggles with racism from ignorant Americans on a daily basis and he can't return to his native country for fear of being tried as a traitor. Feelings of devastation and loss push him to the brink and he attempts to commit suicide by jumping off a roof.
Somehow he manages to survive the fall and is taken to New Amsterdam where he meets Iggy who is able to get him enlisted in specialty therapy specifically for veterans of war but it won't be simple to heal from the trauma he's endured. In a brilliant show of kindness, his unit come visit him and give him their dog tags as a tribute to the time he served and the fact he doesn't have his own (no one gets them outside of soldiers regardless of the work they do - I have no idea if this is true or not). The
New Amsterdam
writers are always creative in coming up with these sentimental scenes and this one is particularly resonant.
Photo by: Peter Kramer/NBC
Odds & Ends
- Panthaki reveals he has children of his own to an emotional Helen. She wants to have a child sooner than later so the news he loves kids is a good thing. But she still appears understandably conflicted about the revelation.
- Evie and Floyd take the next step in their relationship by exchanging "I love you's", although he does then go to check in on Lauren. But she's in rehab, can anyone blame the guy? At least Evie seems to be understanding about it.
Photo by: Peter Kramer/NBC
Favorite Lines
Floyd
: Where have you been hiding that voice?
Evie
: In the shower.
Floyd
: We gotta take more showers together.
Dean
: Just the man I wanted to see.
Max
: Really? I haven't implemented any policies that even slightly resemble socialism today, but it is still early.
Helen
: Be bossy. Tell me what you want, when you want it. Tell the world, little one. You deserve to be heard, and I promise to hear you always.
A new episode of New Amsterdam titled "Croaklahoma" airs March 5th on NBC.