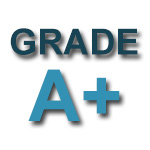 When Will's ex, Mia (Vanessa Bayer), shows up unexpectedly for Sophie's birthday, Will gets frustrated that she undermines his rules with Sophie. Angie tries to help Will cope by having a fun girls' night at her place and by giving some co-parenting advice, but Poppy reveals and Will quickly learns that Angie isn't the best advice giver. Meanwhile, inspired by Mia's humanitarian work, Miggy and Graham decide to give some items to charity but regret it immediately and seek out help from Douglas to get the items back.
The series stars Taran Killam as Will Cooper, Leighton Meester as Angie D'Amato, Kimrie Lewis as Poppy Banks, Jake Choi as Miggy Park, Marlow Barkley as Sophie Cooper, Tyler Wladis as Graham D'Amato, Devin Trey Campbell as Rory Banks, Mia Allan as Emma Fogerty, Ella Allan as Amy Fogerty and Brad Garrett as Douglas Fogerty. Vanessa Bayer guest stars as Mia.

"All Aboard The Two-Parent Struggle Bus" was written by Alison Bennett and directed by Pete Chatmon.
The ABC Television Network. (ABC/Kelsey McNeal) DEVIN TREY CAMPBELL, LEIGHTON MEESTER,
TARAN KILLAM, TYLER WLADIS, KIMRIE LEWIS
THE TWO-PARENT STRUGGLE
The ABC Television Network. (ABC/Kelsey McNeal)
MARLOW BARKLEY
Will's ex, and Sophie's mother, Mia (guest starring the fantastic Vanessa Bayer) makes a surprise visit for Sophie's birthday and throw's Will's world and rules out the window. Everyone is impressed by Mia and her overly generous spirit and energy except Will who finds all the boundaries he's set for Sophie being challenged. Mia believes bedtimes are defined by circadian rhythms and doesn't think meals should be eaten in courses. She gives Sophie sugar and gifts, she's the good cop to Will's bad and he finds himself having a hard time standing up to her.
The ABC Television Network. (ABC/Kelsey McNeal)
KIMRIE LEWIS, LEIGHTON MEESTER
This is where Angie and Poppy come in, inviting Will to their girls night where they drink from beer funnels and badmouth their ex's. Angie gets Will into roleplaying with her, leading him through exercises where he can practice standing up to Mia by yelling at Angie's faux version. Though secretly, Poppy doesn't believe Angie's advice is actually solid. In the past, she wound up sleeping with her ex, Ron, after one of these famed girls nights. Will spills the beans on this by mistake but Poppy and Angie reconcile. Mainly because Poppy has been waiting 3 years to spill the beans about her night with Ron in the backseat of her car.
Even though Angie's advice doesn't help much with Will's situation, he is eventually able to talk things out with Mia in a civilized manner. After she sees the sugar side effects induced by all the candy and cake Mia has supplied Sophie with and how Will is able to calm her down, she realizes she may not have been giving Will enough credit. After all, he is the one who is with her day in and day out, making rules and trying his best to raise her to be a healthy and happy daughter. Mia gets to come in and be the "fun, cool mom" and it's not fair to Will.
But when they do eventually make up, it also brings back old feelings between them, as suggested by the time they spend alone in an old-timey photo booth and the last frame of the episode being a close-up of the photo strip: a picture of Mia and Will kissing.
The ABC Television Network. (ABC/Kelsey McNeal) TYLER WLADIS, TARAN KILLAM, JAKE CHOI
MIGGY AND GRAHAM TRY CHARITY
Inspired by Mia's intrepid world wandering, minimalism, and virtuous deeds, Miggy and Graham decide they too should purge their materialistic belongings. Miggy gives up his precious Nike Air Max 90 Corks sneakers and Graham surrenders his stuffed lion, Mr. Roar, as a gift for Sophie on her birthday.
Except, once all is said and done, they're left with little more than an emptier apartment and the feeling of good will quickly fades. Now they want their stuff back! Douglas to the rescue, since Miggy points out he's the "closest thing we have to Liam Neeson."
The ABC Television Network. (ABC/Kelsey McNeal)
MARLOW BARKLEY, TYLER WLADIS
He encourages Graham to ask Sophie for his lion back and she returns it, although not without making a snide comment about manners at her British tea party. Miggy's problem is a more difficult one to solve and instead of getting his sneakers back, Douglas himself loses his Gucci slippers and most of his suit to a manipulative old pal of Miggy's named Dwayne.
"You got Dwayne'd! And I know you hate giving without giving anything back." Miggy commiserates, but Douglas assures him it was a good trade, since essentially, he gave up some of his things to have Miggy's friendship now that he doesn't hang out with Dwayne anymore. Awe, Douglas, you big softie.
FAVORITE QUOTES
Will
: Angie, you don't have to explain Edward 40-Hands to me. I went to college in South Florida.
Will
: When Mia and I first got together, we were always on the go, and then when we had Sophie, I wanted to put down roots and Mia did not. She hung around for a couple years, but I-I could see the life-force in her draining. Like a fly on the second day.
Poppy
: Okay, is that true? I guess I don't know that much about flies.
Angie (imitating Mia)
: I'm a really good person! I'm like if Gwyneth Paltrow had a baby with Gwyneth Paltrow! Hummus!
Angie (imitating Mia)
: Hi! I'm Mia and I definitely voted for Jill Stein.
Will
: Your subscription to ELLE magazine is no longer of use to me! And who gets that many yoga mat catalogs? You don't even live here!
Vanessa
: You try unsubscribing to L.L. Bean from Ghana!
Angie
: Okay, so how was it with Ron?
Poppy
: Girl, I've been waiting three years to tell you. It was as good as it could be in a parked car outside of his girlfriend's house.
Angie
: I'm gonna get the beer funnel.
Poppy
: Please.
ODDS & ENDS
- I'm quietly pretending
Riverdale
and
Single Parents
exist in the same universe with all these nuns and Sisters of Mercy running around.
Will must decide which family he wants to pursue on an all-new episode of ABC's Single Parents, on Wednesday, January 23rd.