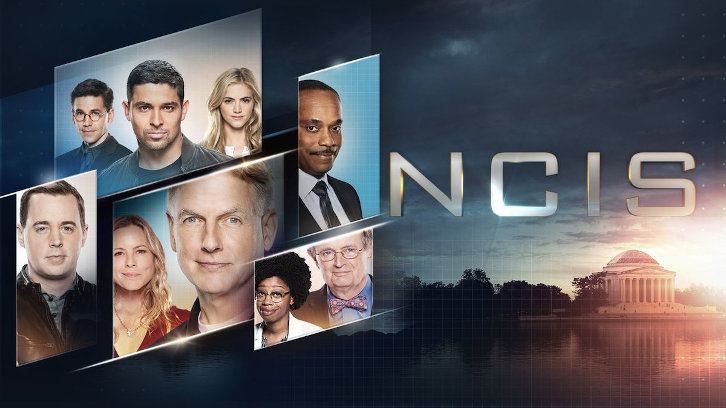 16.12 - "The Last Link"
Written by Brendan Fehily
Directed by Rocky Carroll
Reviewed by KathM

Meh.
This episode was decent, but it didn't inspire me. Didn't get any real emotions going, except for some in the "Peaches" storyline. This is unusual because normally a Stillwater episode brings some warm Growing Up Gibbs feelings. And possibly tears. It may be my long-time dislike for Dabney Coleman, but his performance felt really flat and I didn't think that it gave much for Mark Harmon to play against. The idea of the story, the Last Man's Club, was brilliant and could have been so emotionally powerful, but I think they needed an actor with more gravitas to play Snyder. It also needed more story time; they spent too much time with "Peaches". Bring me flashbacks, show me something that can better connect me to that pain from Gibbs's past! They were missing, and I needed them. I thought Gibbs was at peace with his past, but here is another issue to address, one we never fully understood. Could this be part of why Gibbs has/had such a hard time letting people get close to him, particularly in relationships? In this episode, we also found out that, aside from being a boss woodworker, Gibbs is also a skilled metalsmith. I thought that it would have been great had he made Snyder a new military bracelet from wood, as that part of the scene didn't ring true. This story needed a bigger stage.
The thing about the "Peaches" storyline was that there was a legitimate mystery or two; at least, for me. And that's saying a lot because I rarely like a "main" storyline as much as I do an "NCIS main character" storyline.
What "Peaches" had going for it was a twist or two and an interesting idea. I really had no idea why they wanted the lieutenant dead until the very end when we saw that he was just a good guy trying to correct an error with a vending machine he used. The way they went about killing him was surprising, too.
The misdirection with the seemingly prescient Deegan (who seemed to know all of the ways NCIS tried to monitor him to get a confession. For a minute I thought Deegan was some kind of undercover federal agent.) and the seemingly meek Peaches was great. I honestly bought that Deegan was the boss and that Peaches was his little minion. Well played, gentlemen.
And the idea of a vending machine as a delivery system for buying illegal drugs? That was great. I may live a sheltered life and such things may exist, but I thought it was brilliant. Watching McGee and Kasie try and bypass its various and sundry security measures was fun, at least until it attacked Kasie. And I loved the idea that Bishop was momentarily afraid that she'd eaten the evidence by noshing on the bacon and brown sugar chips Torres had purchased from the vending machine as an apology for canceling her date in the last episode. Didn't Reeves also keep some odd flavor of chips in his desk for her?
This is a unique situation where I feel that both stories could each fill an entire episode by themselves, with a very small secondary tale thrown in. Obviously, I'd like to see a longer Stillwater story, but the vending machine idea was so interesting to me that I think the writers could fill the story out more to make a potentially intriguing episode.
Point to Ponder - Is it just me, or was Calvin a bit cagey about how Jackson's store was still making a go of it despite the Big Box stores in and around Stillwater? And he seemed a little nervous about Gibbs showing up at his house (which was Gibbs's old home), and didn't even let him in. Now that has the potential to be a great episode. Maybe I'll try to get in touch with the writers.
So, how about you? Tell me what you think.