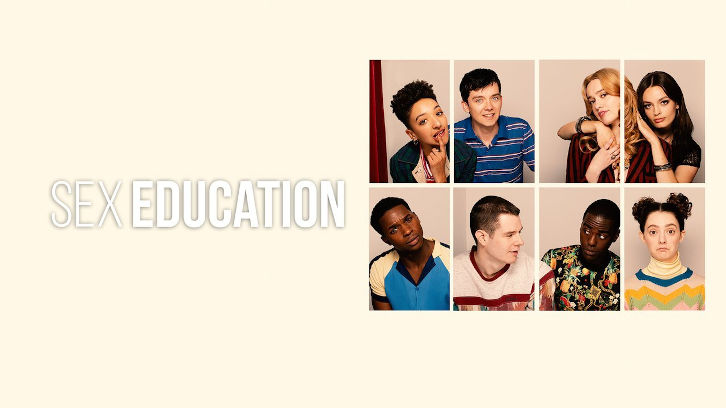 "Insecure Otis has all the answers when it comes to sex advice, thanks to his therapist mom. So rebel Maeve proposes a school-sex therapy clinic."


Film and television are rife with coming-of-age tales; however Sex Education sets itself apart through sheer bawdy humor coupled with sincere emotional resonance. The teen dramedy centers on Otis Milburn (Asa Butterfield), a standard wallflower with some not-so-standard hang-ups. His mother Jean (Gillian Anderson), a sex and relationship therapist running her practice from their home, is a help and hindrance to his social and sexual development. When a "situation" arises at school with another student, Otis has the opportunity to impart the wisdom he's gained from his unusual upbringing. This scholarly display is the catalyst for his entrepreneurial partnership with school loner and secret crush Maeve (Emma Mackey). Regardless of Otis' virginal status, his advice sounds straight from a sex savant, and so begins his adventures in providing sex education.
Overall the show is heartwarming and humorous, although the pilot is arguably the weakest episode. Fortunately the story (and even the acting) continues to develop and improve from there. A lot of groundwork is laid to establish just how clueless yet sex-crazed Otis' clients / classmates are. This is hilarious to be sure, but also seemingly intended to justify teens seeking out a school-aged therapist instead of just hitting up google. Of course suspension of disbelief is standard for all entertainment media, so the contrivance doesn't really detract from the series.
There is a lot to love about this show, and it gets a lot right. Where the show really shines is in its depiction of friendship between straight and gay male teenagers--in that it is completely normal. Otis is refreshingly devoid of the trappings of toxic masculinity, and is unreservedly close to and platonically affectionate with his best friend, Eric (Ncuti Gatwa). However, a serious plot point affecting their friendship arises midway through the season which isn't given the gravity it warrants. Nevertheless, the strengths of the series supersede the shortcomings. Sex Education falls into some tropes, while circumventing others, but largely paints an original, entertaining picture. By the end of the season there are still secrets and stakes for the audience to be invested in, so season 2's announcement better be imminent!