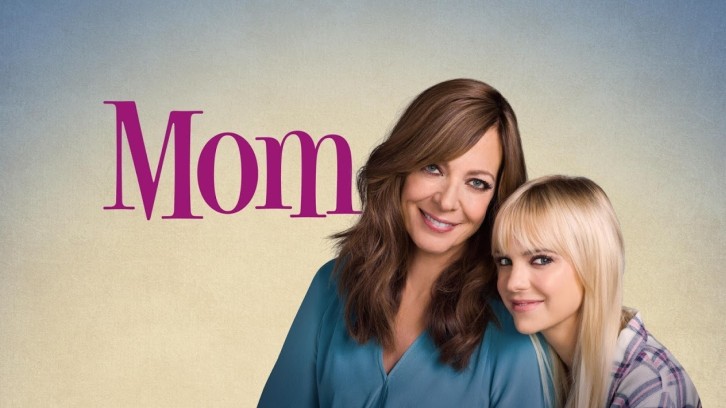 Bonnie and Christy are back. And so are all their problems...

At the bistro, the girls grumble about Christy's smoking while she's outside lighting up. They don't like having to stop their conversations and recap them every time she steps out. And when they're done grumbling about Christy, Bonnie takes the floor to grumble about Adam. His bar is seriously down in the dumps and so is he. Marjorie suggests Bonnie spend some time at the bar supporting him.

With everyone in a bad mood, Jill hatches a plan. Dara the famous "Hug Lady" is in San Francisco for the weekend. One hug from her and your problems disappear! Everyone but Bonnie, who thinks they're being conned, agrees to road trip to San Francisco. (Although Tammy only agrees to do it if she gets to ride the cable-car!)

The next day, as the girls get on the road to San Francisco (after a late start so Christy can take a smoke break!), Bonnie goes down to the bar to support Adam. Unfortunately supporting Adam is easier said than done. Bonnie has lots of ideas to bring in business - karaoke night, trivia night - you name it. Adam isn't interested in hearing any of them, so Bonnie angrily heads home while Adam stays at the bar with Mike (his one customer)!


In San Francisco the girls get comfy waiting in the MOTHER of all lines (Apparently a hug from Dara isn't so easily obtained!). After 4 hours, the girls finally get ushered in. Well almost. Christy's out for a smoke and she has their tickets in her purse. There aren't going to be any magical hugs from Dara today.

Jill is finally at the end of her reel and flat out loses it on Christy. She tells her that they're all sick of waiting around for Christy and that even when she is around, she doesn't pay them any attention. (And when Christy asks them to wait while she goes to use the bathroom, Jill almost flattens her!)

The bathroom might just be Christy's Saving Grace though because guess who she runs into? That's right! Dara the Magical Hug Lady! While Christy's getting her life-changing hug in the John, Jill and the rest of the girls are outside becoming impatient. Finally, Jill comes into the bathroom to hurry her up, where she finds a serene and relaxed Christy. But Jill is still super pissed.

With Christy's new outlook on life, she's finally able to acknowledge that what Jill said is true. She has been a lousy friend. Christy tells Jill she is going to get her hug. (It's just not going to be from Dara!) Right there in the bathroom, she makes a reluctant Jill hug it out, and even though Christy's not Dara, her hug must have some magic in it because Jill finally makes a little bit of peace.


Back home, Bonnie finally goes down to the bar after getting some more advice from Marjorie. Maybe what Adam needs isn't some business ideas but just to know that Bonnie supports him. Bonnie leaves a glowing Yelp review for the bar. When she, Adam, and Mike sit down to watch the game, Mike tells her he's impressed by how she apologized and actually meant it as he's never really seen that. Bonnie explains to him that she never would have done that until AA, but the program changed her relationships with her loved ones for the better.

Later the bar finally gets its first customers that aren't Mike. And as for Mike, he's nowhere to be found. Turns out Bonnie ran Adam's one regular customer right out of the bar and into AA!

Random Thoughts:
-Gus is still, without a doubt, the highlight of the episode!

-Best lines go to Tammy - "We had hug lady in prison. She did not take all your problems away." and Adam, after Mike leaves his keys at the bar because he's too drunk to drive home - "Great! Let's sell his car and pay some bills!"

Do you think Christy will really change? Is Adam's bar finally going to find some success? Let me know what you think below!