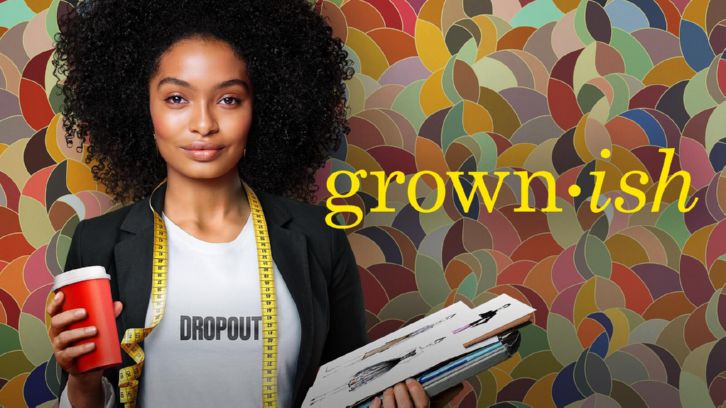 We all know that relationships and friendships can be hard. That's why, most of the time, we need rules. Zoey and her crew are navigating just that, the wonderful yet painful world of rules. If you also add the context and the pressure that school puts on people, rules (especially unspoken rules) are difficult to follow. The third episode of "Grown-ish" focuses on that, with a delightful and non-judgemental tone.


Many of the situations in this episode made me think about how I behave in certain moments with my friends and in my other relationships. How do you say to one of your friends that their significant other is doing something that they don't know? Is apologizing always the right thing to do? Being great at life is exhausting and, let's face it, almost impossible, but with the help of the right people around you, everything can turn out okay. Not everything turns out the way Zoey wants it, though. There are a few hiccups along the way and she will have to pay the price. I am not giving too much away, but a relationship is put to the test in this episode and I am curious to see how it will develop.
I like how "
Grown-ish
" is using narrative symbolism as the ultimate tool to describe social situations. In the first episode, it was chips, this time there is another one that, in my opinion, might be standing for social anxiety and social expectations on people, especially young people. I am enjoying spotting these tools in the show, because I feel like it makes the audience engage in a conversation that can mean so much more than what it actually does.
I have to give a special shout-out to Aaron, who's trying to make his voice heard and his party lit, by getting a ticket for making too much noise. There is a scene where he talks to campus security and it is hilarious.
I am enjoying the show very much and I really can't wait to see what happens next, especially after the ending that I think will surprise the audience.
Favorite line
:
Jazz (to Zoey)
: "
You're too damn smiley. Always walking around, teeth all out. Ain't nothing in the world that f***ing funny!
".
What are you guys thinking about the show so far? Let me know in the comments below!
"Grown-ish" airs on Wednesdays on Freeform.