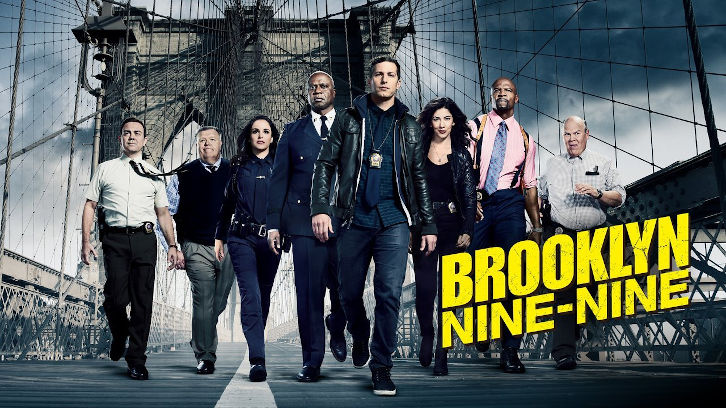 This week on
Brooklyn Nine-Nine,
Jake and Gina are headed back to the 90s! The Dope Denim Crew is back in business with their dope denim jackets and terrible ska dancing. That's right, they're headed back to their High School Reunion! Luckily for Jake, he has an awesome job and a hot new wife to distract his old classmates from the rumour of the Tattler. (Spoiler alert: it doesn't.) Gina, on the other hand, is focused on going to Fib Town, otherwise known as Silicone Valley. But her lies may have some deep truth.
Meanwhile, Terry, Hitchcock, and Scully go on a crinkle hunt and Rosa has a Sophie's Choice to make. Talk about high tensions!
This episode of
Brooklyn Nine-Nine
is charming and relatable to anyone who has ever been to a reunion. Who doesn't try to squash old rumours and attempt to seem more successful than they are? We also find a surprising amount of information about Rosa, some things that really caught me — and Boyle — by surprise.
It's definitely a fun episode. And what makes things fun? In the wise words of Captain Holt, productivity.
DIALOGUE TEASES
"The Dope Denim Crew!"
"It was not a sexy nickname! It was a scarlet letter and it ruined my senior year."
"I'm just so amped up about Admin!"
"What do you prefer? Eyes or butt or brains or body?"
"Keep it in your pants, Santiago."
"Damn you, Horndog!"
Be sure to watch Brooklyn Nine-Nine tonight, January 24th @ 9:00 PM EST on NBC!