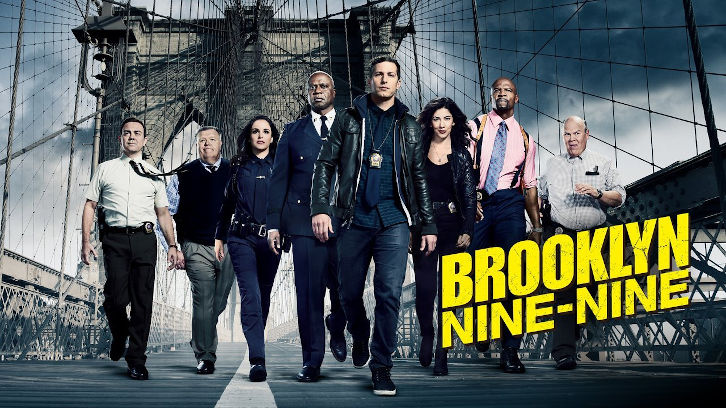 The gang at the Nine-Nine is FINALLY back and better than ever! Anyone who might have worried the network swap could have somehow diminished the show need not worry, the season six premiere is as funny as ever.


In fact I'd say the swap to NBC is honestly the best thing that could have happened to
Brooklyn Nine-Nine
.
There is a renewed vigor as the show gains confidence buoyed by its devoted fanbase and it's evident while watching it that everyone is ecstatic to be back.
"Honeymoon" lets us finally see Jake and Amy's post-wedding bliss as they take off to their honeymoon destination expecting plenty of alone time and sensual activities including sensual pottery...?
But it doesn't go off without a hitch as their vacation is interrupted by a surprise visitor.
At the Nine-Nine, Rosa helps Terry regain his confidence when he feels like he isn't living up to his reputation as Top Dog. While Charles tries to get some vital information about their family out of Gina.
We also
finally
find out whether or not Holt made commissioner after months of waiting.
The end of the episode brings about a pretty surprising change of pace. I'm excited to see how it alters things at the Nine-Nine, plus all the inevitable hijinks that will come of it.
DIALOGUE TEASES
"ABC - Always be coconutting."
"'Cause I'm a rascal."
"I'm HOOTLESS."
"Is the pineapple the slut or is it calling someone else the slut?"
"New phone who dis?"
Brooklyn Nine-Nine makes it NBC debut this Thursday, Jan. 10th.