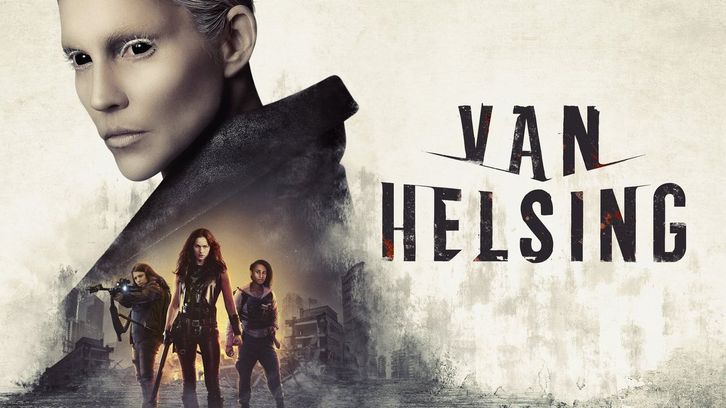 The Season 3 finale of Van Helsing saw Vanessa, Mohamad, Scarlett, and Axel confront the Final Elder, while Julius exacts revenge for Frankie, all while a mysterious new villain is introduced.

'Birth Ritual' was an emotionally fueled episode that sadly saw the death of two characters, while pushing the show into a very intriguing direction.

Before getting to the meat of the episode, there was a lot to get through with other side stories.

The finale introduced us to quintessential bad guy, Neal McDonough, as a representative of company, Blak Tek. Not a lot is revealed about the character and the company, but we get the sense that they do not have the best of intentions.

Every season has had three main antagonists, and I have no complaints with Neal McDonough as that third villain for Season 4, the man oozes with such a cool evilness.

Meanwhile, Julius decided to join the militia to confront Scab and the Sister Hood, along with their magic bullets. Unfortunately, we never got to see the big confrontation, but it looks like there will be big things ahead for Julius next season.

Julius' arc over the course of the series has been in direct contrast to Sam. He started off as one of the main antagonists and, following his turn back into a human, he had slowly become one of Vanessa's most trustworthy companions. In 'Birth Ritual' we see him taking a step further into the role of a saviour for a community overrun by vamps, fueled even more to fight for the good side after the loss of a loved one.

In contrast, Sam started off innocent enough as an unassuming deaf man and one of Vanessa's more trusted companions in Season 1 before revealing his true self as a demented serial killer. Sam would become even more perverted whence becoming a vampire and, in this finale, the loss of a loved one has the exact opposite of effect on Sam in contrast to Julius as we see him take that final step into darkness.

The evolution of both Julius and Sam has been one of the better character arcs over these first three seasons, with a slight edge given to Sam due to the shock and unexpectedness of some of his turns – first in season 1 when he was revealed to be the serial killer and then in this finale when he became the Final Elder.

Christopher Heyerdahl has also owned the role. I loved him as Alistair in Supernatural, who still remains one of my favourite demons in the long-running CW show, but unfortunately, a character that was short-lived. Heyerdahl was given full reign in Van Helsing with Sam and his descent deeper and deeper into darkness has been a complete joy to watch.

Much kudos has to be given to the makeup department. The sight of Sam, always a menacing figure, with devil like horns was a frightening image. His transformation has been spectacular not just in character, but in the evolution of his appearance.

The main story reached breathtaking conclusion in this finale while setting up big things to come for next season. Though not without some road bumps. This whole idea of Van Helsing having to kill Scarlett to bring out the light within her, was a bit convoluted. I had to watch that scene a few times to understand what it all meant, and it still feels like nothing more than a convenient way to kill off Missy Peregrym so she can fully be part of FBI now, sadly.

What did make sense was the aforementioned idea of Sam having to kill the one person he loved to bring out his darkness, which unfortunately came at the expense of Mohamad.

It would have made more sense if Mohammad's death also brought out the light in Vanessa. As we had seen two episodes previously, Mohamad's friendship meant a lot to her and he was key to her rediscovering her humanity when she was confronted and almost overcome with the rage. The problem with this idea would be putting too much prominence on a secondary character and also we wouldn't have what happened to Axle who, after watching his love die, vows revenge against Van Helsing. It'll be interesting to see what path this destructive heartbreak leads him down next season.

Nevertheless, both Scarlett and Mohamad will be missed. The latter for his innocence and charm amidst the chaos of the apocalypse, and Scarlett, who provided a lot of dynamic to the show.

The finale did not stop here though. The very end saw the resurrection of Lillian Van Helsing (Julie Lynn Mortensen) upon a splatter of Vanessa's blood, which opens up plenty of promise for next season.

Overall, Season 3 really felt like a different show with the improved mythology and deeper character arcs, and this finale really turned things on its head and went full circle with Sam, a long-time thorn in Vanessa's side, now the biggest of bads. The introduction of Lillian, and new bad guy played by McDonough, also adds plenty of intrigue to the show. Season 4 could not come soon enough.

What did you guys think of the finale? Of the Season? Vote in the polls below and leave your comments!