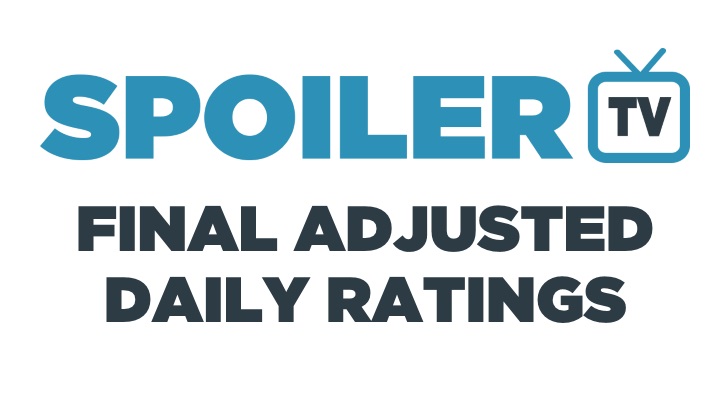 Updated December 8th: Looks like there was a mistake with the originally reported finals for The Good Doctor. The correct ratings have been entered below.

Arrow adjusted up while The Neighborhood adjusted down.

Remember you can view ALL Ratings and Charts for all shows/seasons in our Interactive TV Ratings Database.

NOTE: The Interactive table below allows you to sort the various columns. The table will be updated live as the ratings come in. Refresh for updates.