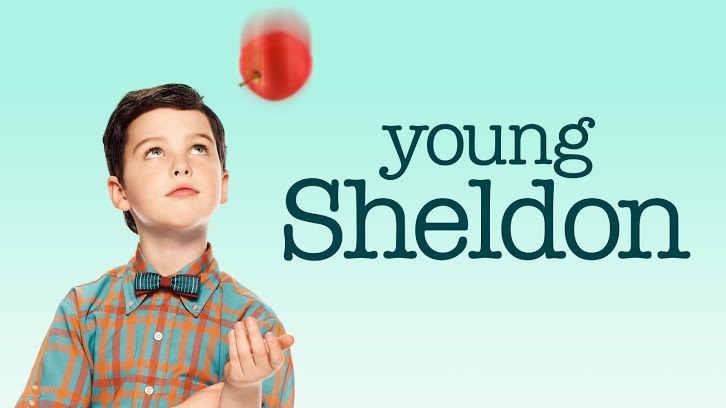 Sheldon is excited to be attending a lecture on carbon dating ("A method of determining the age of artifacts and fossils") at the Natural Science Museum. He is a lot less excited to find out that Paige is also there to listen to the lecture. Remember Paige? The girl that is about Sheldon's age who was invited by Prof. Sturgis to attend his lectures a few episodes ago? She and her parents even came by to visit the Cooper family at some point. Sheldon never really liked her. Yet, here she is once again, directing all the attention Sheldon is used to getting toward herself.


Paige: I'm so happy to see you. Are you happy to see me?
Sheldon: Not immediately.
Paige: That's okay. I'm happy enough for both of us.
Paige gets bored by the lecture pretty quickly. Only very basic facts about carbon dating get covered, facts that she and Sheldon already know everything about. Therefore, she decides to run off. She channels Sheldon to come along but he is hesitant. He promised his father to wait in the lecture hall until he would pick him up again. When Paige calls him a "baby" Sheldon decides to follow her. They end up hiding in a closed section of the museum: The Stone Age Exhibition. They sit in between a group of Neanderthals and talk about their lives. Paige mentions that she believes her parents are getting divorced as they are arguing all the time. In this moment, Sheldon realizes that he is rather lucky with his family - even when their behavior often reminds him of that of cave people. He voices that he believes to be the glue that holds his family together. A statement that probably did not help Paige feel any better.
In the meantime, George stopped by a diner for lunch and some well-deserved peace and quiet to watch the football game. Guess who keeps him company? Paige's mom Linda. Like George, she just dropped off her kid at the museum and ended up at the diner as well. She invites herself to sit with him. He is about as excited to see her as Sheldon was about seeing Paige. All George really wants to do is sit in silence, eat and watch the game. Linda is rather distressed and almost immediately starts to bear her heart to George: she thinks she is headed towards a divorce. She talks about how hard it is to make a marriage work when you have a "special" child like Paige. George, mainly focused on the football game, reveals that his and Mary's secret to deal with the stress is to just not talk about certain topics. In his opinion, when it comes to talking, less is more.
When suddenly Paige's father, Barry, marches into the diner Linda takes off, making George promise not to let him know that she was here. Pretty much the same scenario happens again. George wants to watch football but Barry wants to talk about his broken marriage. They are saved from the conversation by a phone call from the museum. After their children's little excursion into the closed exhibition, they need to be picked up by their parents immediately.
Once back at home George feels like being especially nice and sweet to his wife. He gives Mary a big hug and tells her that he appreciates her. It was a rather lovely scene. Glad he was reminded of how lucky he is to have her.
Going back a few minutes in the episode, parallel to the happenings at the museum, Connie was having a yard sale. She decided to sell several items of her late husband because in the end "it's just stuff" and she is not a sentimental person. However, once Prof. Sturgis considers buying a jacket that once belong to her husband she gets rather upset. She realizes does not actually want to sell everything that was his. Even though, Sturgis does not quite seem to get her reaction on an emotional level, he is patient and understanding - as always.
Prof. Sturgis: "I didn't realize that with you and I being in a relationship, me wearing your dead husband's clothes would be emotionally challenging for you."
Sturgis is basically Sheldon, only quite a few years older and a lot nicer.
What are your thoughts on the episode? How did you feel about seeing Paige again?