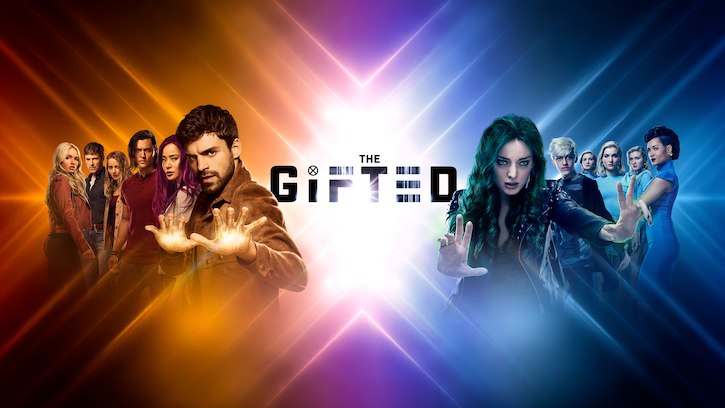 WARNING: THIS PREVIEW MAY CONTAIN SPOILERS FOR PREVIOUS EPISODES.


TITLE: To "imPrint" is to leave a mark or a stamp on some malleable surface. Or in the animal kingdom, it is when offspring come to recognize their parents due to habitual nurturing.

This is relevant to an episode that inspects the past of the Frosts and we learn everything that made them who they are, and all that they lacked. Plus the relationship between Lorna and Dawn is important this week too.

RECAP: Andy and Lauren faced off, resulting in Lauren getting a concussion. Rebecca or "Twist", was locked away in a mental institution until Reeva enlisted the Inner Circle to retrieve her. Andy and Rebecca got along well, really well, resulting in a romantic tryst beginning in last week's episode between the two.

Reed's powers began manifesting, resulting in loss of control as when he touches thing they melt and crumble away. This resulted in a car accident with Lauren not too long ago. Jace Turner joined up with the Purifiers, an anti-mutant hate group. But he wants to show people that the Purifiers can be part of the solution.

THIS WEEK: The Inner Circle is preparing for a new mission, one that Lorna is reluctant to join due to being kept mostly in the dark.

She wants to become a real part of the mission rather than just being given orders.


Reeva makes it Esme's job to enlist Lorna. She's a necessity for the mission to be completed successfully.
The scenes we get between Esme and Lorna are fantastic this week. They're a duo I would love to see more of going forward.
Skyler Samuels is also exemplary in this episode. She has the difficult task of playing three different characters on the show and I think in "iMprint" she truly gets a chance to shine, as does the character of Esme.
Speaking of Esme and her sisters, we finally learn of their origins and the disturbing truths of their past.
Back in the Mutant Underground, it's time for Reed to learn how to control his powers.
The quick and easy fix of his anti-anxiety medication isn't going to work forever and John wants to get started on his training so he can be an asset to the team and hopefully not melt anymore steering wheels in the process.
The Purifiers rear their ugly heads once more. They orchestrate an attack on the Underground during a rescue mission, leaving a lot of homeless mutants in the lurch.
CAST:
Stephen Moyer as Reed Strucker; Amy Acker as Caitlin Strucker; Sean Teale as Eclipse/Marcos Diaz; Jamie Chung as Blink/Clarice Fong aka Clarice Ferguson; Emma Dumont as Polaris/Lorna Dane; Blair Redford as Thunderbird/John Proudstar; Natalie Alyn Lind as Lauren Strucker; Percy Hynes White as Andy Strucker; Skyler Samuels as Frost Sisters/Esme, Sophie and Phoebe; Grace Byers as Reeva Payge
GUEST CAST:
Coby Bell as Jace Turner
DIALOGUE TEASES
"I can't believe we have to wear last season's look."
"What the hell kind of mission is this?"
"When it happens, I feel like I'm drowning."
"Did I miss the part where we put you in charge?"
"We can do things that you can't imagine."
"She doesn't like being left in the dark. None of us do."
"I'm not running blindfolded into a slaughter."
"The more you reject the things you can't face, the worse you make it."
"Well, if you're gonna be a yoga mom you gotta look the part."
"I know it's a risk. But some risks are worth taking."
"Maybe we're the ones that need to be saved."
"We can't afford to make anymore mistakes."
"They're gonna notice when we pop up behind them like gophers."
"I'm on your side and hers."
"You're one of us."
THE FROST SISTERS' PAST IS REVEALED ON AN ALL-NEW "THE GIFTED" TUESDAY, NOVEMBER 6, ON FOX.