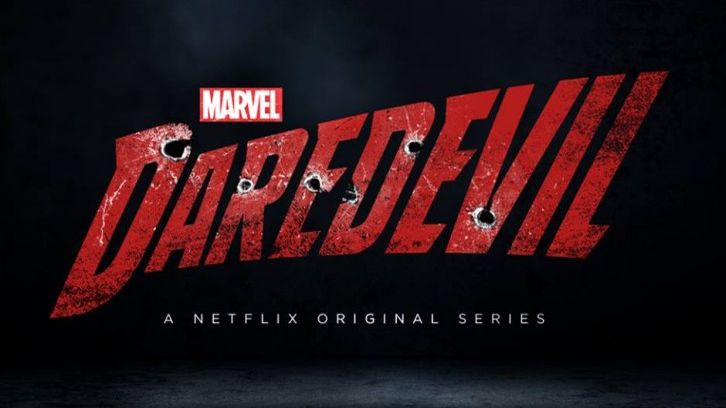 Netflix has canceled it's best Marvel series, Daredevil, this is an injustice.

Update: Marvel has released a statement per Deadline, promising more adventures (though in what shape or form remains to be seen).


Marvel is extremely grateful to the huge audience that loved Marvel's Daredevil. From the moment of young Matt's first act of heroism to the birth of Page, Murdock, & Nelson, it has been an unbelievable journey. We are incredibly proud of the amazing showrunners and writers starting with Drew Goddard and Steven DeKnight, Marco Ramirez and Doug Petrie and Erik Oleson, Charlie Cox, Deborah Ann Woll, Elden Henson, Vincent D'Onofrio and our casts who brought our characters to life with such excellence, and every one of the fantastic crews in NYC. We look forward to more adventures with the Man without Fear in the future.
Marvel Promises "More" 'Daredevil' "Adventures" After Netflix Cancellation https://t.co/JeZbD6AzIk pic.twitter.com/mvJIl8PNxl

— Deadline Hollywood (@DEADLINE) November 30, 2018
---
November 30, 2018
This follows the cancellations of
Luke Cage
and
Iron Fist
. There really is no definitive answer as to why Daredevil has been canceled beyond our suspicions on the Disney/Netflix struggle. The showrunner struggles are what was said in regards to Luke Cage and the episode shortening was mentioned for Iron Fist but do read
Deadline's
article in its entirety for the full picture.
Deadline
notes that the door appears open for Daredevil to appear in future projects unlike Iron Fist or Luke Cage but a movie, per Deadline, is unlikely.
A Daredevil series on the planned Disney streaming platform or another movie could be an option too, though that the latter seems unlikely, we hear.
The era of Marvel TV on Netflix seems to be coming to an end at the same time Disney is revving up its own streaming service with already announced Loki and Scarlett Witch series for Disney+ coming from Marvel's Kevin Feige led film division.
Jessica Jones Season 3 and The Punisher Season 2 will likely debut sometime next year on Netflix but beyond that, things aren't so certain, let's hope they end with closure at the very least.
"Marvel's Daredevil will not return for a fourth season on Netflix," the company said in a statement to Deadline. "We are tremendously proud of the show's last and final season and although it's painful for the fans, we feel it best to close this chapter on a high note. We're thankful to showrunner Erik Oleson, the show's writers, stellar crew and incredible cast including Charlie Cox as Daredevil himself, and we're grateful to the fans who have supported the show over the years. While the series on Netflix has ended, the three existing seasons will remain on the service for years to come, while the Daredevil character will live on in future projects for Marvel."
I'm so sad that we won't be continuing this story. Mostly I'll miss seeing the friends I've made everyday. Thank you to every person who contributed to this series over the years. And to @erikoleson because of you we are going out on a high. @Daredevil #Daredevil pic.twitter.com/aVmXu1UwFu

— Deborah Ann Woll (@DeborahAnnWoll) November 30, 2018
Heartbroken and surprised. But what a helluva way to go out! Thank you @stevendeknight and @erikoleson . I will miss Marci terribly but so proud to have played in your world. #Daredevil @Daredevil pic.twitter.com/mGCUbokaoF

— Amy Rutberg (@AmyRutberg) November 30, 2018
Man, so weird to be in the Daredevil writers room today, getting the news that we're cancelled. On the walls were an entire season 4 laid out - and it was so f***g cool. So many moments we wanted the fans to see... Sigh, this business.

— Sam Ernst (@havensam) November 30, 2018
.@Daredevil @netflix canceled. Yet Daredevil is still out there blood stained high up poised in the moonlight. Movement below him on the street. A flash of white moving through the sea of darkness Hell's Kitchen. This image folds into a black suburban screeching into the night. pic.twitter.com/w4zhLwPLse

— Vincent D'Onofrio (@vincentdonofrio) November 30, 2018
Sometimes a gig is just a paycheck. When we're lucky, it's so much more.

There was something magical about working on #Daredevil Season 3.

We all felt it.

— Erik Oleson (@erikoleson) November 30, 2018
It was just plain fun to break stories and draft scripts alongside writers who learned from and supported each other, who made me a better writer and became like family.

Sam, Dara, Jim, Tamara, Sonay, Lewaa, Tonya, Sarah, Dylan.

— Erik Oleson (@erikoleson) November 30, 2018
Not to leave out the tireless Post team and passionate editors, the genius sound design team, patient VFX team who spent weeks laboring over single frames, and amazing composer and music team.

Seriously -- I'm still pinching myself that I got to be a part of this.

— Erik Oleson (@erikoleson) November 30, 2018
And I will be forever grateful to Jeph and Karim and Tom, Devon and Jordanna, Dan and Joe @Marvel

And to Allie, Kris and Penelope @Netflix

And to all the #Daredevil fans who have made running this show the most fun experience of my career.

Thank you. Thank you. Thank you!

— Erik Oleson (@erikoleson) November 30, 2018