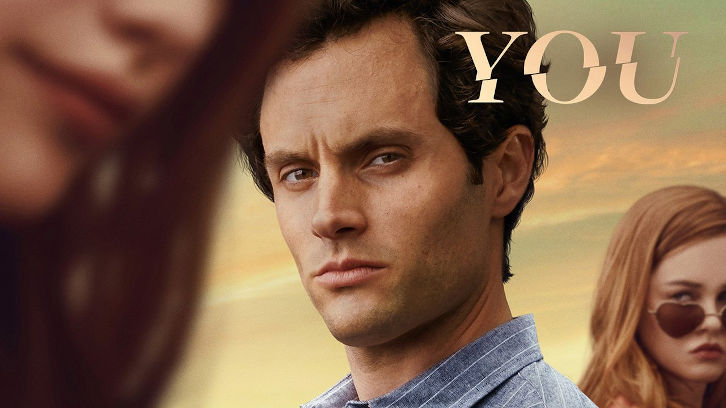 Another Sunday, another new episode of You. As well as another review of You from the week before, which hopefully won't continue to be this close to new episode airings, but life is a funny thing. While we get ready to check up on our household stalker's new shenanigans in tonight's episode, let's discuss the events of last week.



Joe's main struggle this week was Benji, with Peach coming in as a solid second place obstacle. After a beautiful morning with Beck, Joe sends out another trashy tweet from Benji's phone before heading to the bookstore to begin disposing of Benji's body. Settling on cremation as the best disposal technique, he attempts to knock out Benji's teeth so the body cannot be identified. This part proves to be a little more difficult than the murder though, suggesting he doesn't have much experience with dead bodies. This could very likely mean that the mystery surrounding Joe's ex doesn't necessarily end in murder. Unless, of course, he murdered her in a way that also took care of the body. We'll see about that later. After a night of spying on Beck's casual sex encounter and reading her Tinder messages, Joe opens his shop the next day and sends Paco on a run for supplies that will help him dispose of Benji. Paco, of course has no idea what these items are for and is just excited to earn some money doing a favor for his friend. Such a nice, innocent child. He then spends the day furniture shopping with Beck (he knows she needs a new bed because he watched her break hers with a bartender) until he gets a call that the power at the bookstore has been overloaded and the electrician needs to get in the basement. Uh-oh. He dismisses the employee and the electrician, drops Beck off, and returns to wrap the quickly decomposing body in a carpet, which he then somehow stuffs in his trunk with nobody noticing.


Unable to burn the body in broad daylight, he quickly jumps at Beck's offer for him to come over and help build her bed. When it's all done, they share an intimate moment before Peach bursts in saying she needs to go to hospital because she's in tons of pain. Why walk all the way to Beck's place when she doesn't have a car? Why not call an ambulance? Great question. She informs Joe of her interstitial cystitis and the things she can't consume, such as most alcohols. Joe tries to call her out for doing Jager shots at her party, but she just cries out in more pain. Beck offers for Joe to give her a ride and how can he say no? They don't get too far those as Peach complains about the traffic, the route Joe took, and the awful smell in his car (Benji's decaying corpse, of course). I'm not a big fan of her, honestly. She eventually decides she can't do it anymore and forces Beck to walk her the rest of the way to the hospital. With the girls gone, he returns to gather the body burning materials and is quickly greeted by Paco's mother's parole officer boyfriend and two cops. They ask about the list of materials Paco was asked to purchase, which Joe expertly explains away as materials for a garden project he takes them to. Joe then turns the table and says he gave Paco money so he could eat because he always looks hungry and paints a nice picture of neglect for the cops. As he attempts to burn the body, Beck calls, which adds a lot more stress when a couple of hikers begin to walk in Joe's direction. Panicking, he snaps at Beck for not focusing on her writing and ends up hanging up on her, lighting Benji on fire just as the couple is close enough to have seen the body in the absence of a blaze. Luckily for Joe, the couple quickly moves on and his body burning remains unnoticed. The next day, Beck apologizes to Joe at his bookstore and invites him over that night. It's all going great for Joe (minus another quick run-in with Paco's not-dad). They even start to have sex as soon as he shows up at her place. As soon as they start, however, he finishes. Not a positive first experience.


Becks' journey this episode saw her starting class with her new professor, and thinks aren't going great. When she shows up to introduce herself, she is greeted by Blythe (who I momentarily thought was Lily Rabe and almost screamed). Blythe is the girl who has traveled all over the world, has so many insights, and effortlessly writes works she knows will earn her praise, but pretends to be humble and disguises her condescending remarks as critiques. Beck instantly knows who Blythe is, but also instantly wishes she could be like her, going so far as to brag about her to Peach. After being exposed to Blythe's critiques of another student's work in her first class, Beck is told that she and Blythe will be presenting short stories for the following class and they must submit pages for the class to read beforehand. Beck receives Blythe's pages and melts when she reads how great it is, despite Joe claiming the summary of it sounds awful. After leaving Peach at the hospital for saying that she shouldn't date Joe (listen to her) because he's a lower class than she is (but don't listen to her for this reason!) she calls up Joe to distract herself from writing, which he calls her out on as he's panicking about burning Benjie. Unable to write something she's satisfied with before class, she shows up with hand-written pages, just as the class is finishing their praise of Blythe's story. She is then told that her one-page, handwritten story wouldn't be enough to analyze, and they will have to wait and review her work another day. Hopefully this goes better in the future. After class, she apologizes to Joe and convinces him to show her a part of him (his book basement, which previously held the dead body of her ex-boyfriend). She then invites him over and is excited about the date, despite Peach mentioning that she's missing a book Joe just so happened to be looking at during her party. My guess? She's hiding it for sabotage, because we've seen the book in the basement before. Only time will tell, I guess.


Book of the Week
I guess, uh...get rid of dead body books? They didn't really focus one this week, but I'm leaving this section as a mild protest to bring it back in the future episodes that have already been filmed and will remain uninfluenced by this review. What can I say? I can be stubborn sometimes.


Joe's dark and light sides were a little less separate this week as things from his dark side (dead Benji) ended up colliding with his light side (his relationship with Beck). Luckily (or maybe unfortunately?), Joe is a quick thinker and was able to talk himself out of most of his sticky situations. His confident statement to Beck that her room, which he's never been in, couldn't fit in her room was covered quite well. I will say that his pause and panicked look beforehand should have made Beck a little wary but, as Joe says, "People believe whatever supports their worldview." The show continues in its attempt to confuse you about your thoughts on Joe and Beck's relationship and is doing a fair job of it so far. I'm surely not the only one who was momentarily saddened when Joe snapped at Beck on the phone before saying to myself, "Wait. No. This is good. She needs to run." Maybe his bedroom faux pas will be what sends her packing.

Do you hate Peach? Do you also hate Blythe? Do you hate that this show has several other characters you could find yourself hating more than Joe? Sound off in the comments below!