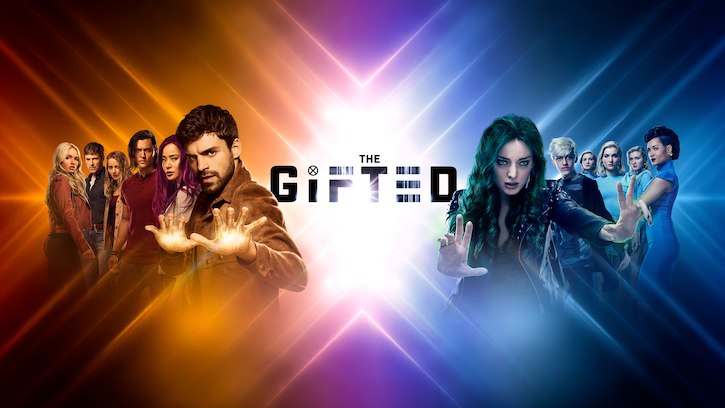 WARNING: THIS PREVIEW MAY CONTAIN SPOILERS FOR PREVIOUS EPISODES.

Last week we learned more about Thunderbird's past history with a mutant lawyer by the name of Evangeline. Reed struggled to control his newfound mutant abilities which seem to be showing up in random, violent bursts. Andy was shaken by his shared dreams with Lauren and failed to impress Reeva during his training, nearly resulting in his death. Jace finally decided to put mutant tracking behind him at the persuasion of his wife, for now. Polaris got a rude awakening when her newborn, Dawn, began exhibiting signs of sickness.



We're back into the action after last week's slightly more subdued episode. Blink and Thunderbird shippers will be pleased again this week!
The duo gets paired off to journey into an underground society of Mutants known as the Morlocks, in hopes that their leader will be able to assist them in tracking down the Inner Circle headquarters.
Will the Morlocks lend a helping hand? Or might their differing agendas and perspectives prove to be a roadblock? Also, wow I really love Blink and her little quippy one-liners.
Reed's powers are becoming increasingly harder to hide. He and Lauren must deliver illegal medication and he has an outburst that creates new
coMplications
.
Last week, Lauren and Reed had a pretty explosive argument and things have been awkward in the aftermath. Will this father-daughter caper be just the thing they need to mend fences and get back on common ground?
A reminder to the pair, always be careful when in public. You never know who may be watching, if word were to get out about the Struckers not being as dead as they pretend to be… well I imagine the consequences wouldn't be great.
Baby Dawn is struggling with a mysterious illness. None of the medical treatments enacted by the Inner Circle are working to cure her and in a moment of desperation they're forced to reach out to a surprising source.
DIALOGUE TEASES
"I remember when you wouldn't be caught dead dying in a place like this."

"You can stop for ice cream, or waffles, or waffles and ice cream."

"Anyone can stand up to an enemy. But what happens when you care about someone?"

"I'm just a concerned citizen."

"The X-Men didn't fight for freedom, they fought for tolerance. You know what people tolerate? The things they hate."

"This revolution's not gonna start itself."
TUNE IN TO FOX ON TUESDAY, OCT. 9 (8:00 - 9:00 PM ET/PT) TO CATCH THIS BRAND NEW EPISODE OF THE GIFTED.