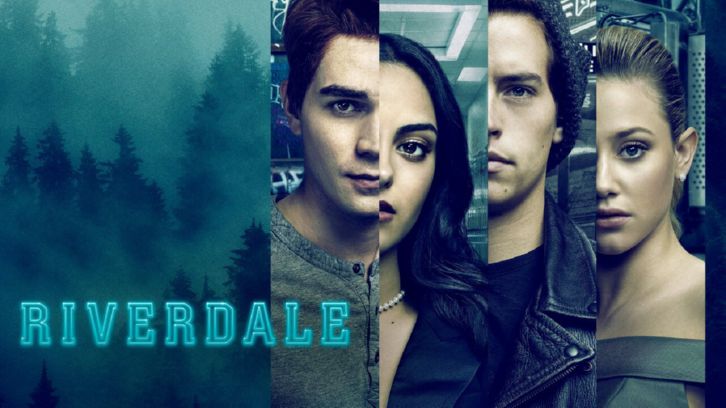 Please remember that I'm attempting to keep these previews as insightful as possible, but as spoiler free as possible as well, which leaves me with not a lot to work with.


Oh Riverdale. Season 3 is rally starting off as a mixed bag and I don't know if I can keep holding on. There are highs and they are lows and it seems that the Gargoyles and Griffin's mystery is off to a great start, but I'm worried about how this holds up going forward. There are some strict guidelines about what can't get out there for As Above, So Below, so try and fill in the gaps as needed but my lips are sealed.
Here are the non-spoiler laden highlights in terms of plot, ordered from most to least exciting to me.
Gargoyles and Griffins:
This plot is infecting much of the episode and that's not a bad thing. It is worth noting that not just Jughead, Betty and Ethel know of this game. Betty and Jughead really are at their best when they sleuth together, and I suppose on their own as well. Prepare to see them go different ways to track down results this week.
The Farm:
This is still a thing and it's very eerie. There are some reveals that would make normal people pretty cautious, but this is Riverdale, so what even is cautious to these people. I will say I got some The Castle from Veronica Mars season 3 flashbacks at one point in the episode.
The Lodges:
I'm honestly over them. Mr. Lodge and his shadiness and his incessant need to control veronica could pack up their bags and never come back and I'd be really happy. Veronica is opening her speakeasy and of course Hiram has to somehow weasel his way in. While the aesthetic of the club was cool and the performance by Josie is used well, the storyline revolving around it just feels like a chore.
Archie:
Whyyyy is this show torturing me? Archie, always my most uninteresting character, remains separated from the rest of the pack and it really does him no favors. The plot around this whole incarceration seems like a bland copycat that doesn't add anything new. Kill it with fire please.
Riverdale, Chapter Thirty-Eight: As Above, So Below airs Wednesday, 10/24 on the CW. Will you be checking it out? Sound off below!