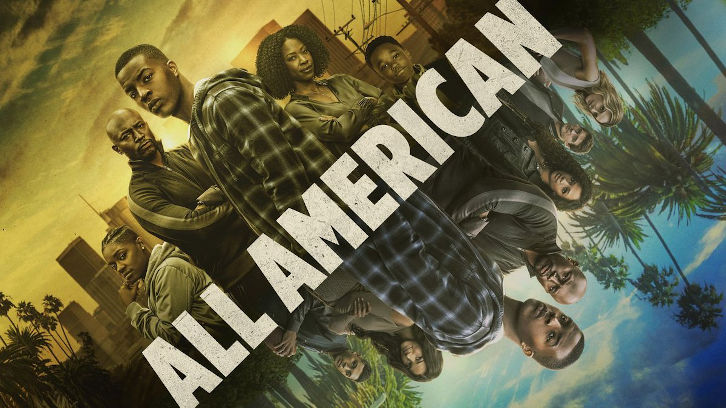 WARNING: THE FOLLOWING PREVIEW MAY CONTAIN SPOILERS FOR PREVIOUS EPISODES.



Last week on
All American
Spencer tried to be everything both on and off the field and it resulted in a loss for Beverly on the field. A booster club meeting went awry. Coop fell in with a new crew back in Crenshaw. We also discovered a shocking secret about Asher, Olivia, and Leila.
While Billy struggles with his identity as a father, his son gets a change in perspective as he visits Spencer in Crenshaw when he refuses to give up his weekends with his family and therefore misses a team bonding exercise.
Jordan turns up at his doorstep and gets the opportunity to see how the other half lives.
A frightening situation towards the end of the episode puts both Jordan and Spencer's lives at risk as Jordan is forced to face a harsh reality outside the glitz of Beverly Hills.
The Beverly football team has some nice scenes this episode. There are a few touching moments where I found myself actually liking characters I previously had no taste for.
They get an unexpected chance to put aside their differences and begin to bond as a team, will they take it? If they do, how long will it last before another obstacle is thrown their way?
Olivia and Leila get assigned to be partners for a school project and use it as an opportunity to try and rekindle their friendship.
Someone from Leila's past brings them closer together. Will they be able to work out their differences? I hope so.
Last but not least, Coop is on her own journey of self-discovery. I don't want to spoil too much about her difficulties and triumphs this week but she has a few really cute scenes.
But she also makes the decision to come out to her parents. You'll have to watch the episode to see how that unfolds!
ALL AMERICAN AIRS WEDNESDAY, OCT. 24 @ 9:00 PM ET/PT ON THE CW.