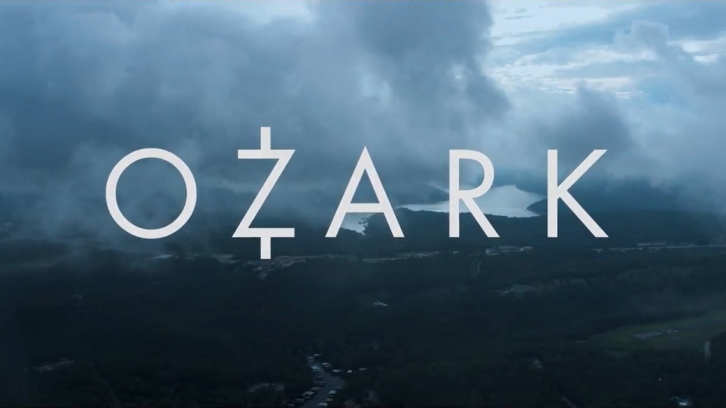 Guilt. That's the vibe that I got from this episode. The intensity with which Marty tries to redeem himself is present throughout the hour, starting with going off to see Rachel, who has ODed and is in the hospital.


Ruth, on the other hand, is on a mission to find the money in the funeral home, that's why she goes there with the excuse of wanting to work there. It is a pretty weird and creepy scene, especially because Harry (the guy working there) makes it look kind of... easy, to say the least. On the other hand, it is interesting to see how people in that field feel about the job, kind of like what
Six Feet Under
did with a much more intrinsic humor that
Ozark
doesn't have. It is dark and grim.
Anyway, Ruth does not find the money. In a smart move, we find out that Marty has moved it to Buddy's mausoleum.
In his mission to save everyone, Marty wants to help Rachel take down Petty, causing Wendy to be jealous and suspicious about the type of relationship her husband and Rachel have. What's more, the Snells are, again, being a problem for the cartel. The FBI is onto them because they are spiking the drugs with fentanyl, so Marty has to deal with them, too.
The Byrde kids are behaving completely different: Charlotte is being difficult and a thief, Jonah is proving to be his father's son and a genius with moving numbers and creating false identities and accounts to launder money. Kids... they grow up so fast.
Marty solves the "Petty situation" by blackmailing him using the agent's own mother, no less. She is a junkie and Marty has provided her drugs through the cartel and, with the possibility of killing her, he needs to get off Rachel's back and let her go.
Wendy has Charlie Wilkes to deal with. She uses Jacob's abilities to set him up: Wilkes accepts laundered money that has been withdrawn from the casino fund and cleaned through offshore accounts. Jonah's alias, Mike Fleming, makes a donation in Wilkes' name and that's how he gets into trouble. For the FBI, he will look like someone who has accepted cartel's money. I love calm and collected Wendy, but I love manipulative Wendy even more.
Rachel is free, now. She goes off to Miami. She kisses Marty goodbye and that's it. Marty has done one good thing that could help him in his path to atonement and redemption. Redemption that is hard to achieve when helping the cartel get out of the deal with the Snells. But if you've been watching
Ozark
since the beginning, you know that everyone pays the consequences of their actions.
Favorite line:
Marty: "
I'm an accountant. I move numbers around
".
Helen: "
I'm a lawyer. I move words around
".
What did you guys think about this episode? And can we talk about the fact that Charlotte wants to be emancipated?
Let me know in the comments below!