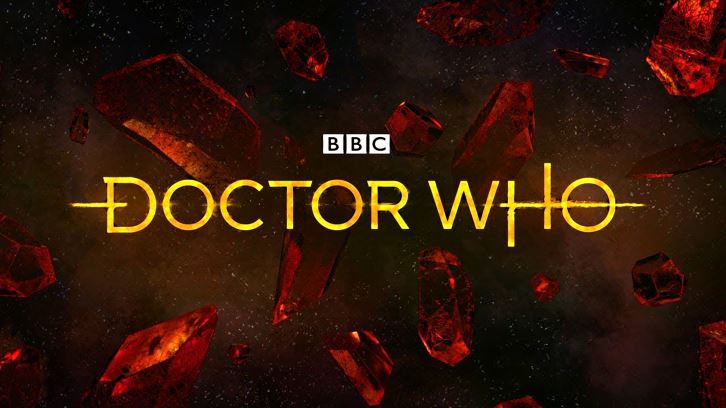 © BBC Pictures
Episode: 11.01 "The Woman Who Fell to Earth"
Directed by: Jamie Childs
Written by: Chris Chibnall
Air date: 7 October 2018
To sum things up, the episode was enjoyable but probably not very memorable for me. I like all the new characters so far, but not much to highlight at the moment. The new Doctor's introduction worked well and I'm excited to really get to know her. Here's to a great episode two!
Whovian notes and questions:
1. First and most obvious. What's your impression of the new Doctor? I don't think she's had much of a chance to shine yet but I like what I've seen so far. As always, the Doctor becomes the Doctor for me when it's time for a breathtaking and powerful speech. Waiting for the next one.
2. About the sonic screwdriver - not visually what I expected, I'm attached to the old versions for sure. But I like that the Doctor was able to build this one and I'm waiting for it to grow on me. What did you think?
3. How about the new group of the companions? Any first impressions? I think this time Grace and Graham stood out the most for me, so I'll be waiting to see what's next.
4. Let's not forget the clothes. If I would pay attention to the details I'd probably have some notes to take, but I really like the end result. It seems fitting for Thirteen, so it's good for me. What are your thoughts?
Memorable quotes:
1. The Doctor: "Right now, I'm a stranger to myself. There's echoes of who I was and a sort of call towards who I am. And I have to hold my nerve and trust all these new instincts. Shape myself towards them. I'll be fine. In the end. Hopefully. I have to be. Because you guys need help. 'Cause there's one thing I'm certain of, when people need help, I never refuse. Right. This is going to be fun!"
2. Ryan: "So today I want to talk about the greatest woman I ever met. Smart, funny, caring. Proper special. My Nan. Because, uh, she died. First me mum six years ago and now me nan. It's like the best people get taken first. I had a lot to learn from her and I were looking forward to that. She died like she lived—trying to help other people. I love you, Nan. And tomorrow I'm going out there for you."
3. Yaz: "Have you got family?"
The Doctor: "No. Lost them a long time ago."
Ryan: "How'd you cope with that?"
The Doctor: "I carry them with me. What they would have thought and said and done make them a part of who I am. So even though they're gone from the world they're never gone from me."
4. The Doctor: "There's this moment when you're sure you're gonna die and then you're born. It's terrifying."
5. The Doctor: "Sorry, half an hour ago I was a white-haired Scotsman"
6. The Doctor: "Oh, deep breath. Not you lot, me."
What did you think about "The Woman Who Fell to Earth"? Any favorite scenes, quotes or theories? Feel free to let us know in the comments. Check out the press release & promo for the next episode "The Ghost Monument". As always, thanks for reading!