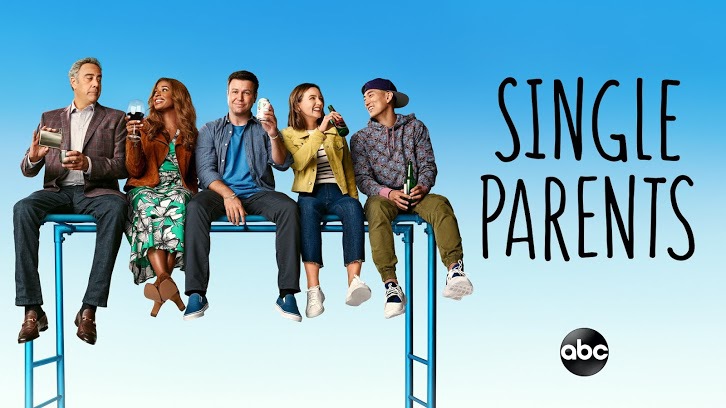 If you've been nursing a New Girl-shaped hole in your heart, then ABC's Single Parents might just be the perfect cure. Elizabeth Meriwether returns for another heartfelt comedy about an eclectic ensemble, this time the gang is a group of single parents.


THE SET UP
Single Parents
is an ensemble comedy but it begins by centering around Will Cooper (Taran Killam) and his journey back to a place of stability after being lost in the "parental vortex" for so long he doesn't own any chairs without beans in them. Cute is the word I'd go with for the first episode but it is also very funny. All the actors are dripping charisma and each duo brings a different energy to the show. I particularly liked watching Poppy (Kimrie Lewis) and Douglas (Brad Garrett) banter, but Leighton Meester as Angie, is fantastic too as; she has no shortage of quippy one-liners.
In fact, all the kids have chemistry with their on-screen parents which is a relief because there is nothing more awkward than when parent/child relationships don't click on television. It'll be a joy to watch these kids grow up over the course of the show and see how their parents handle the ebbs and flows of childhood and there teenage years when it, hopefully, gets renewed for several seasons.
FINAL VERDICT
New Girl
but can't say I'm complaining. ABC is smart to pair it with
Modern Family
, I'd be surprised if it didn't become a stable anchor in their comedy line-up.
Leighton Meester and the child actors they cast are pilot standouts for me but I think everyone carries their weight. I'm excited to see where this show goes!
DIALOGUE TEASES
"Are you whisper-singing Moana at me?"

"We're single parents, we don't volunteer. We just try and survive until a time in the day when it's appropriate to open wine."

"Your pants are making my baby cry."

"Do you guys want to go play in my room? The theme is tasteful unicorn."
SINGLE PARENTS PREMIERES ON WEDNESDAY, SEPTEMBER 26TH AT 9:30 PM EDT ONLY ON ABC.
Stay tuned after the premiere for my in-depth review!