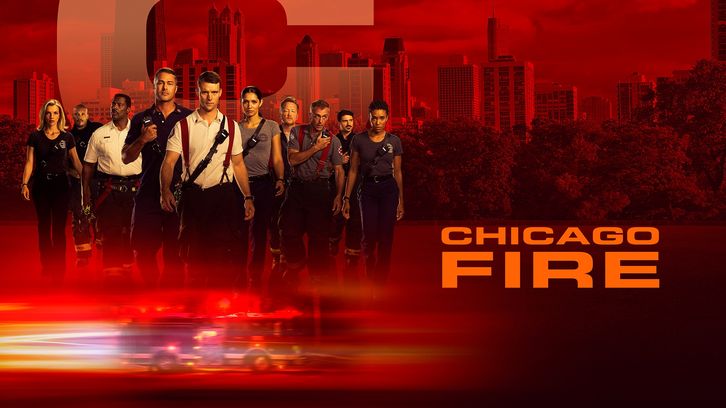 Previously on Chicago Fire..... Dawson and Casey learned that pregnancy would not be possible and it caused a deep rift leading her to re-evalute some life choices and take a job offer to help the relief efforts in Puerto Rico, Boden lost to Grissom when he refused to play dirty with information he had, Brett and Dawson had a falling out over a call and Kidd and Severide were in a very solid place in their relationship.

Welcome to season seven of Chicago Fire Chi-Hards! Change is inevitable as a show ages, we lose characters that have been with us from the start and it can be a tough pill to swallow when you've loved and followed the show from the beginning. Monica Raymund is no longer on the show, and losing the lead female character and 1/2 of what is arguably the biggest relationship in this shared Chicago universe is going to be jarring, but what I can say about the premiere is that it is good, like really good. I think they are weathering this change well without minimizing what Dawson was to the show and to Casey. Read on for some teases!

Around 51

Right from the start, they did something unique with the
previously on
recap that I really enjoyed and felt fit the tone of this premiere. It is a small change, but it works given the huge changes that are in store for the show. I am guessing it will be unique to this episode only but it works.
Some characters are right where we left them and in that familiar rhythm that is almost comforting. Otis is embroiled in a mystery that provides some lighter moments in the episode and of course Cruz, Mouch and Hermann are there to egg him on.
There is a new paramedic in the house named Emily Foster that doesn't have the best first impression on the house or Boden, but she definitely has potential. She also has a past that will be interesting to discover as she gets further embedded in the house. As I write this, her portrayer Annie Ilonzeh has been bumped up to series regular, which is nice because I like Emily so far.
If you thought we'd start the season with Boden not being challenged by Grissom, you thought wrong. Right off the bat, Grissom is making his presence known even if he is not there. Boden will have a new thorn in his side from a new character named Jerry with whom he has a past with.
What You Left
Brett is dealing with guilt regarding Dawson and how they left things and it starts to bleed into her work and Boden takes notice.
In happy couple news, Stella and Severide remain solid and cute, there is not much of them in happy new couple bliss, but what moments we do see are worth it. There is also a role reversal here with the two of them keeping an eye out for Casey.
Speaking of Casey, he is in uncharted territory and it shows. He takes some risks this episode that even give Severide pause and it is obvious where it is coming from, the absence of Dawson. I really don't want to tease much about this storyline because it needs to be watched unspoiled. What I will say is that you feel his confusion and sadness even if he doesn't outright say that it is killing him to have this situation with his wife.
Some Quick Teases:
* Have your tissues handy because there are parts of this episode where they are needed.
* There is also mention of another character that is no longer there and it is very nice.
* Casey, Severide and Boden share a great scene that happens outside 51.
* Ambo 61 goes on a call that made me roll my eyes a bit.
That is it for me! Feel free to drop some predictions in the comments!
Tune-in Wednesday, September 26th for the season premiere of Chicago Fire.