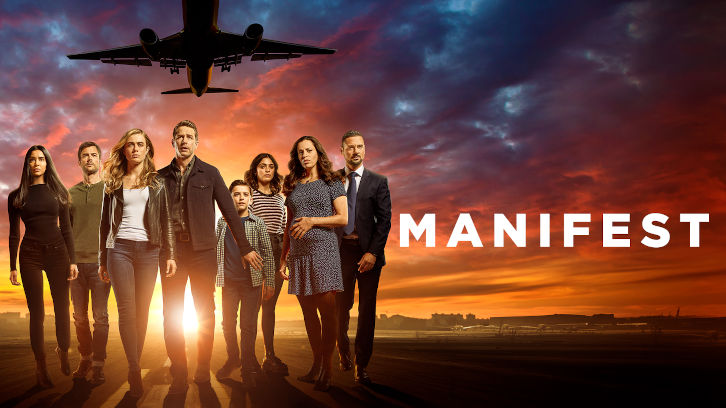 "Returning to New York from a family vacation in Jamaica, the Stone family is separated when adult siblings Michaela (Melissa Roxburgh) and Ben (Josh Dallas), along with Ben's gravely ill son Cal (Jack Messina), are bumped to a later flight, while Ben's wife, daughter and parents fly ahead. When that later flight lands, the passengers are bewildered to discover that five and a half years have gone by. They attempt to reconnect with the loved ones who mourned their passing and moved on long ago, and try to make sense of a mystifying phenomenon steering them to act in ways they don't understand."


How would your loved ones move on if you died? This is a question the passengers on flight 828 get answered and it's not something they really wanted to know. Manifest is here for everyone who's been missing Lost, of course, nothing can fairly be compared to the TV phenomenon, but this show definitely tugs at the heartstrings with nostalgia from the moment the story begins with a plane.
But what's guaranteed to set Manifest apart, is that the story does not involve a mysterious island, just the ways in which the lives of the passengers are forever changed by that shared event, and in that, it not only deals with the mysteries that follow them after they come home, but the ways in which people cope with something beyond their comprehension.
Now, about the cast, I can't say I'm sold on the lead, Melissa Roxburgh (Valor), but I'm hoping she'll grow on me since a lot of the story seems to circle around her, Josh Dallas (Once Upon a Time) is awesome, but that can't be news to many, Athena Karkanis (The Expanse) and Parveen Kaur (Beyond) are also standouts, and I absolutely love JR Ramirez (Jessica Jones).
No Pilot is perfect, but Manifest's is filled with excitement, emotion, mystery and more than a few surprising moments. This is definitely something you'll want to tune in for week after week and enjoy the ride, maybe even theorize a bit which you're cordially invited to do on the site ;)
Manifest premieres SEPTEMBER 23 (10:00PM - 11:00PM), on NBC. Are you excited about this one? Let me know in the comments.