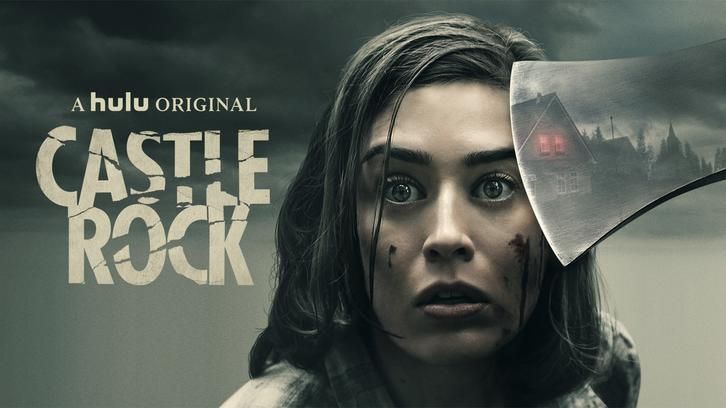 Castle Rock 1.07 "The Queen" - Review:
Directed by Greg Yaitanes & Written by Sam Shaw

The first truly mind-blowing episode of Castle Rock yet, The Queen was a tour-de-force that should all but guarantee an Emmy nomination at least for Sissy Spacek, if all was well and good in the world, as she puts in an incredible performance in an hour primarily dedicated to her character, Ruth. Spacek has been one of the show's biggest strengths so far and to give Ruth a character centric episode like this one was a fantastic decision, as it paid off admirably, and once again helped further the connections with The Dark Tower universe with multiple realities, heres and nows. I'll admit I certainly wasn't expecting the show to touch on The Dark Tower in its first season but in hindsight, it comes as no surprise, the show's very structure demands it to be audacious and bold, and including elements from what is arguably King's most audacious and bold series makes perfect sense.

The episode delves into the depths of Ruth's mind and explores her life as a character. It's a day in a life of the woman who is showing signs of Alzheimer's and her storyline is a deeply tragic one that Castle Rock brings to the table. She's essentially a "Time Walker" which Wendell is able to point out while he's playing his game, and only they can fix the timeline by killing their nemesis. It's a small line in the context of the overall episode, and would seemingly be an unimportant throwaway reference, but time has always been a key part of Castle Rock and it reinforces the show's decision to tell an original story rather than adapt a more traditional Stephen King novel to television. This is the show's trial by fire episode that proved it worthy of all the investment, and shows that there's far more than just Easter eggs to keep an eye out for.

Ruth is drifting back and forth between the past and the present putting the pieces together. We see repeated scenes from the past here in a new light, told from Ruth's perspective. The show sidesteps the predictability of putting someone as unpredictable as The Kid in Ruth's house, and instead of a more traditional house invasion episode which this show could have been, we get something more complicated and intricate, and as a result, it puts more importance on the part of the storyline that is more traditional. The scenes where Ruth was looking for bullets was suitably tense, and really held my attention throughout.

The flashbacks to the past presented Ruth's drama with The Reverend in a whole new light. Previously we've largely seen it told through Henry's perspective so it was nice to have a change in narrator, and it's clear that she blames herself for her inaction in regards to what happened to Henry, even if she was the victim to. Ruth telling Henry that it was her job not his to protect her from The Reverend felt suitably impactful, as we learnt more about his sinister side. But the episode saved the biggest revelation for one of its key moments, with Ruth actually witnessing the death of the Reverend at the hands of young Molly.

With an episode as powerful as this was, it was always going to have a devastating ending and this happened in the form of Alan taking the bullets that obviously weren't intended for him. Seeing Alan come back to Castle Rock for Ruth only to be shot was heartbreaking to watch unfold, especially when coupled with the final scene - a memory? A vision? - of her telling him two parting words "Don't Leave". Given how fantastic Scott Glenn has been on this season so far I'm not sure I'm ready to see him go either. It hurts to see Ruth thwarted at the final hurdle especially after all she did to try and escape from The Kid, who tried to give her a sedative after the two shared dance to Blue Moon, and you have to wonder what the show has in store for her next.

It's interesting to note too that Alan is actually a Stephen King recurring character and has appeared in multiple of his works. The Dark Half, The Sun Dog and Needful Things he all featured in to varying degrees, being played by Ed Harris in the latter. The nod to his character in the books came in the form of Alan showing Ruth a magic trick, but that wasn't the only Stephen King reference that eagle-eyed viewers would have caught this week, with It being something else that should be worthy of a mention. The mental Asylum of Juniper Hill is mentioned as is Derry itself, with the fire at the Asylum earning the attention of firefighters as far as Derry. It's subtle reminders like this that remind us as to why moving to Maine will always be a bad idea.

The Queen was fantastic from start to finish and emerges as a contender for one of the best episodes of television of the year. It's hard not to respect what the creators have succeeded in accomplishing with this series, and I cannot wait to see how everything wraps up. But regardless of whatever lies in store for us, the journey has so far been a memorable one.

What did you think of The Queen? Let me know in the comments section below and be sure to check out the next episode of Castle Rock tomorrow on Hulu.