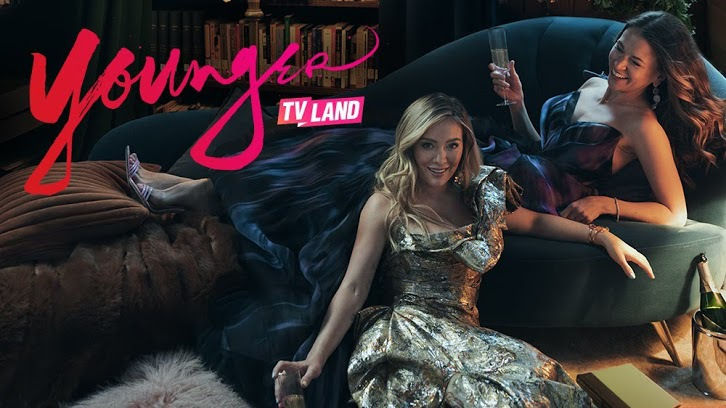 The dust has seemed to have settled on Charles finding out about Liza, but that doesn't mean he is making life easier for her. Josh tried and failed at a sex cleanse thanks to an adorable dog and Diana rekindled an old flame which was brought on by a broken toilet.

Oh Josh!

I commend Josh for trying to sort out his life on his own but he fails miserably at the sex fast and honestly, that is okay because at least the intention is there to work on the things that are holding him back. This week brought back a dynamic that I love, Maggie and Josh! Seeing these two characters hang again was such a welcome sight, and even though Liza brought them together as friends, they have transitioned beautifully into a lovey dynamic that I always appreciate. Maggie is a guru for her friends and Josh is no different, she is there for him to lean on and be an understanding ear.
Broken Toilet, Second Chance
Diana can throw a party! I have never played
Mafia
and don't even know enough people to try it, but it seems like an awesome game to play with your drunk adult friends. She also rekindled things with her building's former plumber Enzo thanks to whoever broke her commode and I am so on board for this. I always feel Diana is a character that is held back by the perceptions she keeps about who she should be. She liked Enzo and it felt like because of his station in life, he was not up to snuff in her eyes. Yes I know he left when his job was done during their last encounter, but I contend she gave up too easily on something she was starting like. This time he asked her out, and she got to see a man that cleans up nicely and is truly a sweet soul. Seeing Diana and her designer duds climb into his van was a nice bonus as well because it was hilarious.
I'm So Sorry
Angry and frustrated Charles took center stage again this week and at times it was not a good look. I am relieved that he is keeping the information about Liza to himself, but watching them trade barbs at Diana's party was tough to watch, especially when he has never been so defensive. He also showed his jealousy when Liza went out with a pork-chop stealing author named Don Ridley. He even stonewalled the pitch Don was giving for
Millennial
and to me, it did seem extremely personal even though he put up a facade that it was not.
The end scene with these two seemed to be the beginning of healing with her apologizing and him finally asking some questions about who knows. It appears that Charles is straddling the line of hurt and anger and that can be a messy formula when you want to get closer to someone. With Don in the mix now, I wonder when these two will have a moment to strip away the anger and REALLY talk in a quiet space and not a busy Manhattan street.
Other Odds and Ends:
* As a dog lover, I hope the angry ex-boyfriend who abandoned Hawk Eye gets a healthy dose of Karma, because who does that? And thank goodness Josh and Maggie were there to save the pooch. I was also secretly hoping he'd be something Josh could focus on.
* Don seems charming, but he also seems like a big 'ole liar to me. When you know every celeb in town but are stealing from parties you attend, something is up! I hope Liza is treads carefully here.
* Kelsey and Zane just cannot get on the same page. He was adorable trying to take care of her at the party and offering up his place, but they are both their own worst enemy in this dance.
* Kelsey knows Charles knows.... Thank goodness because she needed to be let in on that info.
That is it for this week! Remember that Younger is taking a break for the fourth, so no new episode this Tuesday. Hit the comments with your thoughts on the episode!