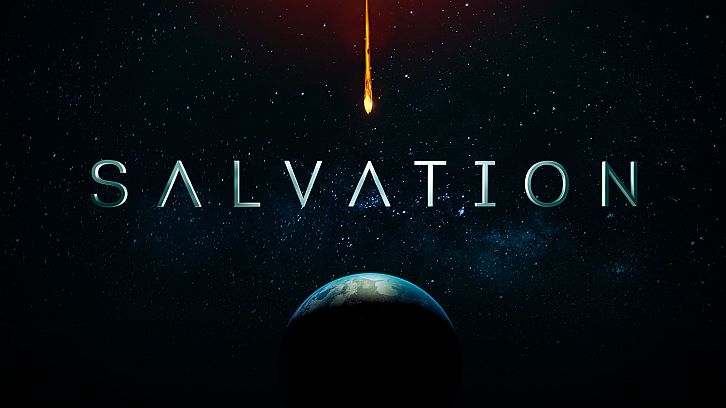 ***Warning- This review contains spoilers


Salvation
. In,
White House Down
, the show's latest episode, there was more nail-biting suspense, explosions, action, plot twists, romance and adventure than there is in most of the films in theaters this summer. And guess what, they've done it better, on an infinitely smaller budget, with great writing, great acting, great stunts….and oh, yeah, they pack everything into 45 edge-of-your-seat minutes. (That's the average network drama run time minus commercials.) Kudos to the show's writers who have kept fans guessing with tautly and cleverly crafted scripts all season.
Salvation
for making the women of this show smart and resourceful.
Salvation
. You see her character fighting with herself when she must make a deal with the devil (Darius) via the Dark Net by agreeing to broadcast Grace's video after Darius helps them get the internet back to prevent a nuclear disaster. Although they were never on screen together, the friction that crackles between Alycia and Darius is palpable and shows some intriguing chemistry between Kreiling and Cabrera. It will be interesting to watch when the two are in a scene in person rather than by phone.
Salvation
had viewers holding their collective breaths wondering just what would happen next. They've been doing just that all season. The stories they are telling are gripping and timely and are infused with an uncanny connection to the world we live in now. They have been the breakout stars of the show this season and making viewers excited and anxious as they wait to see what's next has made
Salvation
a must-watch show this summer. You need no further proof of that by that one final scene of this excellent episode. Just when you thought it was safe to go back to our original dilemma of saving the world from an asteroid, they throw in an almost throwaway shot of a drone watching Bennett being arrested in the Oval Office and then flying away. If Bennett was able to get so many infiltrators in the White House, couldn't someone else have people planted inside? Who was watching? Is it ReSyst, or has someone new entered the game? And where exactly was Harris' new girlfriend during all this, flying a drone perhaps? Share your thoughts and ideas in the comments below.