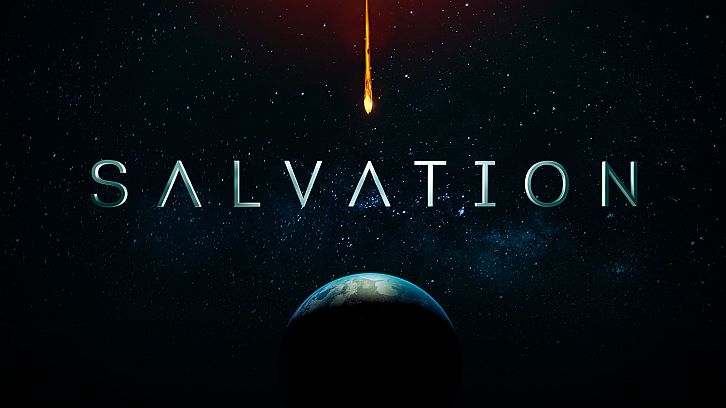 ***Warning- This review contains spoilers


Salvation's
hard-won second season, this year we're in for an even wilder time.
Salvation
centers around the unlikely team, of Grace Barrows (Jennifer Finnigan), Harris Edwards (Ian Anthony Dale) and Darius Tanz (Santiago Cabrera) and their combined efforts to save the world. When last we saw them, Harris and Grace were in an underground bunker safe from an impending nuclear attack from Russia. Darius and his assistant Liam Cole (Charlie Rowe) had made a discovery about the approaching asteroid that could possibly help them stop the collision. President McKenzie (Tovah Feldshuh) was in her command center imploring her Russian counterpart to stop the missiles descending on the United States.
Ep. 2x01-Fallout
) but in the subsequent episode, (
Ep. 2x02-Détente
) and if possible have added even more twists and layers to keep viewers engaged. Resist's announcement has sent the world into chaos. Liam is trapped at the new Resist headquarters, Tanz Industries with his traitorous former teacher, Malcolm Croft (Dennis Boutsikaris) and a mysterious Greek scientist, Alycia Vrettou (Melia Kreiling) who claims to not only be a former Tanz employee that was blacklisted by Darius, but that he also stole her greatest creation, Darius' super special computer, T.E.S.S. Harris, at the direction of the President, is searching for the fugitive former Vice-President and Claire Rayburn (Erica Luttrell) (whom Grace killed last season before Claire could kill Harris). His life is complicated by the arrival of a D.C. police detective, Alonzo Carter (Ashley Thomas) with a special interest in Claire's missing person's case.
The intrigue is building to an all-time high this summer on, this high-octane thrill ride that is Salvation! What are your thoughts on the first two episodes? Share them in the comments below.