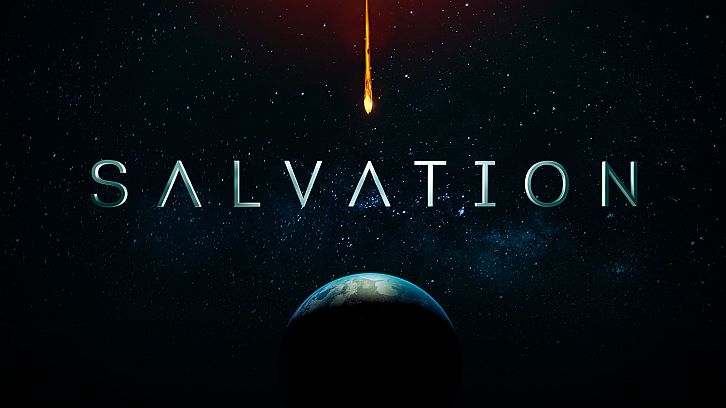 ***Warning- This review contains spoilers


Salvation
, are on the top of their games in the show's sophomore season. However, they aren't the only ones. As good as the cast is, they couldn't do what they're doing so well without the elaborate playground the show's writers have crafted for them. The third episode of the season, Crimes & Punishment, again masterfully builds on the previous episodes, never quite losing sight of that asteroid hovering out there; they've managed to create taut, carefully woven political intrigue and multi-layered characters that keep viewers on the edge of their seats each week as they navigate the sea of secrets and lies under which they are all operating.
Salvation
trio. Ian Anthony Dale is giving Harris that perfect balance of heroic stoicism and action-hero edge. So, it comes as no surprise that he encourages the President to call out the troops to arrest Bennett on the steps of the Supreme Court. It frustrates him because he is unable to control the situation to restore peace, so they can get about the business of saving the world from the asteroid. But, is Harris' decision-making being compromised by his secret? Why is he still seeing Fiona (Taylor Cole), his bartender/scientist one-night stand? And just how much influence does she have over him?
Salvation
since the series began but this season she is on fire with this complex storyline. The writers have given her the threads and she is spinning gold with them. Her nightmare ghostly dance with Claire in the parking garage is a standout scene from this episode. From her expressive face and subtle body movements, she masterfully tells us that Grace is barely hanging on.
Salvation
's story they throw in more and more curves. It seems everyone around is living with secrets and lies. Alycia (Melia Kreiling), the Greek scientist that seems to be stroking Liam's ego at Tanz, to the point she prevents him from blowing up T.E.S.S., turns out to be a Resyst plant among the scientists. Jillian (Jacqueline Byers) discovers that the man killed in the bunker turns out to have had an unusual implant in his body. The implant oddly bears the same marking as one Detective Alonzo Carter finds on a flash drive hidden among his sister's belongings. But it seems that the good detective has a secret too when he doesn't take the flash drive to his department, but instead reports to the wanna-be president Monroe Bennett.
How do you think Chief Justice Cheng was going to vote before his clerk blew him and herself up to protect her family being held hostage? How many more twists and turns do you think the writers have in store before everyone's secrets are revealed? Share your thoughts on these questions and the latest episode of Salvation in the comments below.