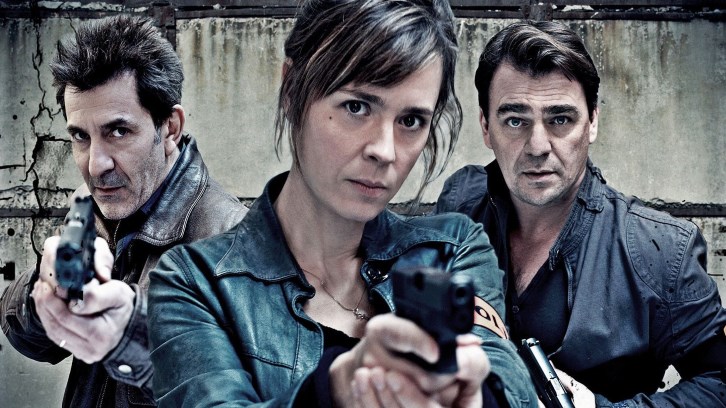 Disclaimer
Please note that the views and opinions expressed in this article are those of the authors and do not necessarily reflect the official policy or position of SpoilerTV.

Foreign language shows often require a bit more attention than normal dramas because of the addition of subtitles. They force the audience to read as well as watch, and whilst I know some are put off because of this, there are some real gems to be found out there, in a wide variety of markets. Naturally, I've only picked a selection of the shows that I've seen at least the first season of as to cover them all would take too much time (as a result there's no Gomorrah or Dark in here), and there's so much more shows that I haven't seen out there, but regardless, when you're looking for a show to binge this Summer when there's nothing else on, it might be a good idea to consider one of these dramas instead of the more traditional binge of an American network show, especially as they often have a smaller episode count in their seasons. Feel free to comment with your own suggestions in the comments.

I've tried to keep coverage as balanced as possible of the shows and as a result no one show is from the same country. We've got representatives from Germany, France, Norway, Spain and Italy here, a true variety of continental European shows at their finest.


Long-term SpoilerTV readers will know that I have been a big advocate of this mini-series,
Deutschland 83
, and it feels more timely than ever to recommend given the recent finale of
The Americans
. Both shows share very similiar themes, and often use overlapping music - for example, Peter Schilling's Major Tom is featured in both
Deutschland 83
and
The Americans
.
Deutschland 83
was massively popular in the UK - even moreso than in its native country, Germany, starring Jonas Nay as a fish-out-of-water East German who's sent to West Germany in 1983 to blend in with the locals and gain as much intelligence as possible.
This series is a real-gem. It's technically a mini-series, coming in at just eight episodes, but there's more to come in the form of planned sequels,
Deutschland 86
and
Deutschland 89
, to be set in their respective years. It's a quick binge, and the quickest out of all of the shows on this list, as the others require a bit more investment, but for those who are fans of spy drama, espionage, coming of age stories, and shows with awesome soundtracks, then this is the show for you. It's engaging, unpredictable, stylish and very cool, backed up with a cast that knocks it out of the park.
Next we journey over to Spain for something that's become a real favourite of mine, even if I've only seen the first season as things stand. One of the main reasons behind that is that the episodes are considerably long for a show like this, stretching around the hour-mark, but don't let that put you off. It's compelling time-travel TV that benefits from a Spain-centric focus, telling stories about Spanish history in an effective way. Focusing on the Ministry of Time, an organization that exists to protect Spain's past from time-travelling intruders, the show plays out like a case of the week storyline where the main characters go back to different eras in an attempt to save the day.
It's the perfect replacement for those mourning the loss of NBC's recently cancelled
Timeless
. In fact, having seen both, it's clear that
Timeless
is as good as a like-for-like clone, seemingly borrowing a vast majority of ideas from this show to the point where there has been talk of theft, and a lawsuit which quietly disappeared issued against
Timeless
. But one of
Ministry of Time
's biggest strengths is its characters - who have fantastic chemistry and are lots of fun to follow. Despite all the time travel hijinks they are arguably, the main draw of the show as you follow on their adventures, so I'd recommend it for any genre fan looking for some good character driven stories. Expect to delve deep into Spanish history, but there are excursions to eras that Americans will recognise too, with an episode featuring Alfred Hitchcock himself, one of the greatest directors of all-time.
So, you think Paris is the city of lovers, a romantic utopia that it's often shown to be in the movies? Well I hate to break it to you, but
Spiral
has something to say about that.
You won't ever view the city the same way again after watching
Spiral
, the longest running series on this list which takes you into the deep underbelly of its criminal underworld, switching between the police and the courtroom, serving as France's answer to
Law and Order
and at times feeling more in common with
The Wire
, particularly in its latest season, season six, with the show tackling a serialized story each season that isn't afraid to shy away from hard-hitting topics such as police corruption and more. The central cast of characters are all flawed and make bad decisions from time to time, but you can't help but cheer for them all the same. The cast is one of the best on European television too - Caroline Proust, Audrey Fleurot, Philippe Duclos, Thierry Godard and more all bring their A-Game to the table, and with six seasons under its belt already, it'd be a crime not to miss out on it. It puts most American crime procedurals to shame.
Spiral
remains remarkably consistent for most of its runtime, not afraid to put its cast through the wire in order to get the best results out of the actors. Caroline Proust in particular is a standout, killing it as the series' lead, the role that she's best known for - and the show has earned its reputation as arguably, the best French drama around. It doesn't try to bring glitz and glamour to the situation, preferring instead to focus on the day to lives of ordinary people, for those tired of supercops there aren't any here, and these characters screw up as much as ordinary people, in a way that makes things all the more compelling, helping to give the series an unpredictable and tense cutting edge that separates it from the rest of its kind.
If you like your nordic noir, then
Borderliner
is the show for you. It boasts amazing cinematography and feels like Norway's answer to David Fincher,
The Killing
and
Breaking Bad
, taking you on a murky path that follows corrupt cops trying to cover up a murder told from the point of view of a lead detective whose brother is a key suspect. He is also in a secret relationship with another man who plays a key role in another case he is working on, and if that relationship is exposed it could risk jeopardizing the entire case.
It starts off deceptively simple before treading into more complex waters where nothing is as cut and dry as it seems, as the line becomes thinner and thinner all the time, and thanks to the talented performances from Tobias Santelmann, Ellen Dorrit Petersen & Benjamin Helstad, it can't help but come recommended, with a very tense feel of doom and gloom to it that has you compelled to keep watching. Its seralized approach works in its favour as the whole first season is very bingeable, coming in at only eight episodes, and just as you wonder whether or not they're done they throw another curveball at you that leaves you hanging for more seasons that can't come quickly enough. Perhaps the show's only drawback is that the first season is the only one currently released, and I need more seasons now.
Do you like gangster dramas? If you're a fan of the likes of
Peaky Blinders, Boardwalk Empire, Breaking Bad, Goodfellas, The Godfather
etc, then
Suburra: Blood on Rome
is the series for you. Based off the similarly titled
Suburra
film, directed by Stefano Sollima (
Sicario 2: Day of the Soldado
), the son of the great Spaghetti Western director Sergio Sollima, the man responsible for epics like
Face to Face
and
The Big Gundown
that need to be seen by all.
Suburra: Blood on Rome
acts as a prequel to the movie, but never fear, you don't have to watch this before watching the show, as I still haven't seen it yet. The show itself has only one season currently out there but it is absolutely required viewing for any fan of these sort of stories as it manages to keep viewers invested from the first episode to the last, ambitiously exploring organized crime and the power clashes and struggles between Roman politicians, gangsters and the Vatican City. Don't expect any straight-up heroes in this show too, as the drama's flawed characters remain one of its best assets.
Suburra: Blood on Rome
is a multi-layered, complex Italian drama that was inspired by a real-life political scandal, and is currently available to watch on Netflix, having debuted to strong critical acclaim, and it makes the most out of its unique setting of Rome, which is often underused in modern dramas, even in foreign ones that I've seen, to great effect, creating a rich atmosphere and history that only a city like that could provide, which the show only decides to build on over the course of its ten-episode run in its first and only season.