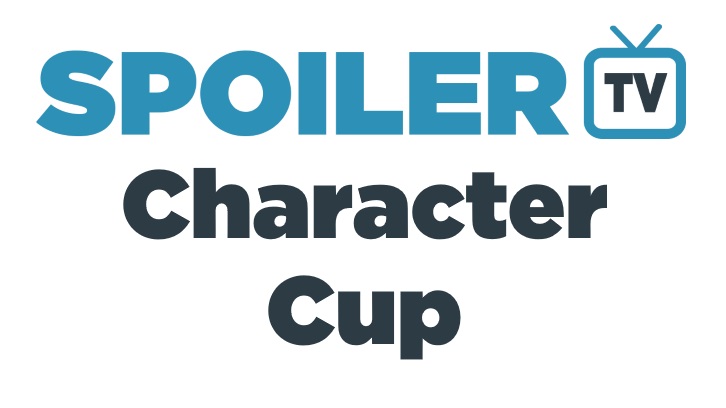 Wow! The last few rounds have been exciting, with major contenders defeated and polls coming down to the last few minutes. Round 4 saw the #1 ranked character beaten by a mere 16 votes. Although the Outlander fandom came on strong in the final hours, the Shadowhunters fandom maintained their lead and earned Magnus Bane a spot here today. It also confirms that Magnus already has the biggest increase between his original rankings and the final one. (For those keeping track at home, this is the 3rd time that Jamie has been in the top 5 of the Character Cup since I took it over 5 years ago. I have no doubt we will see him again next year.) The other races weren't quite as tight but no one earned over 58% of the vote, making it the closest round. Joining Magnus are Buffy Summers, Lucifer Morningstar, and Andy Flynn. Statistically, today's round should be less nail-biting. Both Magnus and Lucifer had more votes individually than the Rosa vs Buffy poll altogether, and while Andy got more votes than Buffy, it was still much less than the top two. Will this be the end of our upsets or will the underdogs prevail once again?

Mini-contest: While the character polls were super tight, the animal polls were not. Salem from Sabrina took the lead quickly and ended up with a whopping 90.3% of the vote, the biggest percentage of this Cup. At one time he had more votes than both Buffy and Rosa. Also moving to the next round are Scooby-Doo, Flipper, and Lassie. Which one will take the crown for STV's Favorite Animal?


Note - This round will end around 6:30 pm CST. Then we will take Saturday off and start the final round on Sunday morning. Good luck to all and happy voting!



Rules
Rankings/Brackets
Round 1A / Round 1B / Round 1C / Round 1D
Round 2A / Round 2B / Round 2C
Round 3
Round 4




Prediction Contest and Wish Lists:
With Jamie's defeat, brackets busted all over again. This round sees Bradley in the lead with 84 points. Amber trails with 80 and Randi rounds out the top 3 with 79 points. Congratulations to all of you! There's also a shake up in the wish lists. Joanna stills leads with Caomoyl behind her. However, Onskelista has jumped up to 3rd place. Congrats to you guys too!
TV Talk Topic:
As the world becomes more global, so does TV. Shows that you used to only be able to see in the country of its origin are now available through streaming platforms and other ways. How do international and American shows differ? How are they the same? Are there any countries whose TV you particularly like? What changes would you like to see regarding access to TV from other countries? If you are from the US, what non-US shows do you watch? If you are not from the US, which shows are most popular in your country? Does your country primarily air American TV or shows created in your own country? (Thanks to Flynn Maze and RN the Andrian for the topic suggestion.)