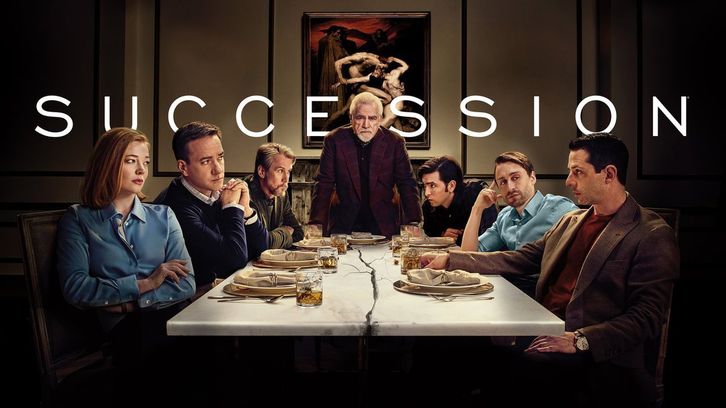 It's no surprise that HBO decided to put on the air a show about a dynasty, one that controls the media and operates in the entertainment industry. The Roys are not your typical wealthy family, though. I mean, they are very rich but the interesting thing about "Succession" is that their wealth is not what defines them. Logan Roy, the head of the family and chairman and CEO of Waystar Royco, is this modern-day King Lear who, while suffering from some health issues that he doesn't disclose with his family, decides to not give his seat away to his son Kendall, who was thought to be the obvious choice.




The rest of the Roy family is composed by Connor, the elder son who, in my opinion, in the pilot does not have enough screen time to be defined as a character. He behaves like a sort of outsider who doesn't seem to be interested in the family matters. To be honest, I did not buy that. He'll definitely be more involved as the story goes by. Then there's Shiv, Logan's only daughter, who works in politics. She's strong, smart and she seems the only one capable of swaying her father's opinions and decisions. Roman Roy, fun and seemingly unreliable, who tries really hard to be taken seriously by his family but also behaves exactly like someone you wouldn't give any power to. Lastly, there's Kendall. The heir to the throne, the son who wants to honor his father's legacy but stills lives in complete awe of him.


During his birthday party, Logan Roy announces that he won't be stepping down as CEO and chairman anytime soon, giving his children some papers to sign that will give his wife Marcia decision-making powers, were he to take ill or die. It all, of course, comes as a shock to his children. And that's when the powerplay begins. Kendall cannot accept his father's decision, mainly because he thinks it has been driven by his incapacity to close a very important deal. He feels like he's the naturalchoice for the role, but his siblings do not feel the same way, especially Shiv and Roman.
The pilot is really strong in terms of script and story. The way Adam McKay (
The Big Short)
directs it is more like a documentary about a powerful family rather than a TV show, which is exactly why the different storylines develop quickly but well intertwined with one another. Jesse Armostrong (
Veep)
, creator and executive producer, pens a witty script which focuses more on making the Roys fascinating rather than making them likable. That is why Armstrong leaves the comedic relief to two characters who seem to have nothing in common with the family: Tom, Shiv's partner, can be easily described as a goon, but throughout the pilot, he shows that he can actually be stoically manipulative while being cruelly charming; and Greg, Logan's great nephew, who goes to New York to ask his great-uncle for help after being fired as a mascot from a Royco-owned theme park. He gets dismissed pretty quickly by the family but I think he'll show his true colors once the opportunity comes.
Brian Cox plays Logan with the right amount of rudeness and fierceness typical of a businessman that knows what he wants, while Jeremy Strong delivers a strong performance as Kendall. The way he portrays the disappointment at his father and his willingness to be loved and considered more by him really stuck with me. I particularly enjoyed Sarah Snook's performance as Shiv, because throughout the pilot she never overplays her being very smart and good at manipulation. I liked Kieran Culkin's portrayal of self-absorbed Roman and I hope to see more of Alan Tuck's Connor and Hiam Abbass's Marcia, who I'm sure isn't there to just be "Logan's wife".
"Succession" is not a show that wants you to root for its characters. It is an inside-look at how a dynasty works and how powerful and influential people make their decisions. The important thing is to not take it seriously. It is a little over-the-top for a reason and the characters might as well be someone's caricature. It's not as glamourous as the CW's Dynasty and it does not feel as corporate as Showtime's Billions but it engages with the audience in a candid and almost humorous way.
Favorite line:
Tom (giving Logan Roy a watch as a birthday present): "
It's incredibly accurate. Every time you look at it, it tells you exactly how rich you are".
So, what did you guys think about the pilot? Do you think the show is another winner for HBO? Let me know in the comments section below!