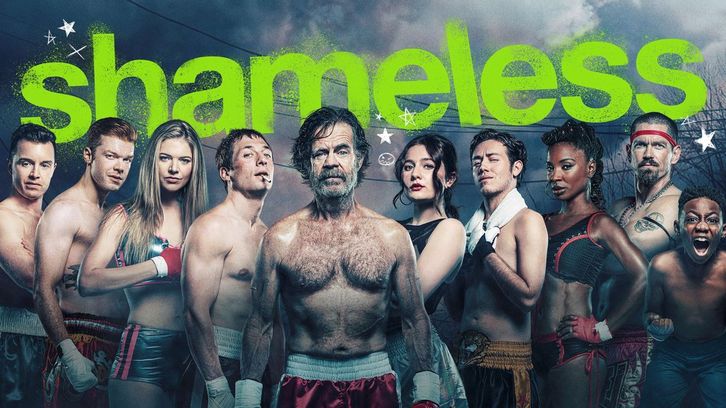 Showtime is finally confirming what we reported a little over a month ago. They also announced that the upcoming season will be split into two halves.


The ninth season SHAMELESS will be an expanded 14-episodes.
Season nine will air in two parts, this fall and in winter 2019. The first seven episodes will begin airing on Sunday, September 9 at 9 p.m. ET/PT, with a midseason finale on Sunday, October 21 at 9 p.m. ET/PT. The second half of season nine will premiere on Sunday, January 20, 2019 at 9 p.m. ET/PT. SHAMELESS season nine will also feature the show's 100th episode in week four!
In season nine of SHAMELESS, political fervor hits the South Side, and the Gallaghers take justice into their own hands. Frank (Oscar nominee and Emmy and SAG Award winner William H. Macy) sees financial opportunity in campaigning and decides to give voice to the underrepresented South Side working man. Fiona (Golden Globe nominee Emmy Rossum) tries to build on her success with her apartment building and takes an expensive gamble hoping to catapult herself into the upper echelon. Lip (Jeremy Allen White) distracts himself from the challenges of sobriety by taking in Eddie's niece, Xan (Amirah Johnson). Ian (Cameron Monaghan) faces the consequences of his crimes as the Gay Jesus movement takes a destructive turn. Debbie (Emma Kenney) fights for equal pay and combats harassment; and her efforts lead her to an unexpected realization. Carl (Ethan Cutkosky) sets his sights on West Point and prepares himself for cadet life. Liam (Christian Isaiah) must develop a new skillset to survive outside of his cushy private school walls. SHAMELESS also stars Shanola Hampton, Steve Howey and Richard Flood.
Original: June 30th
SpoilerTV has learned that Showtime has given an extended
14 episode order
for the 9th season of their veteran and longest running show Shameless. That's up 2 episodes from the usual 12 episode order for all 8 of the previous seasons.
Season 9 of Shameless premieres September 9th on Showtime.
---