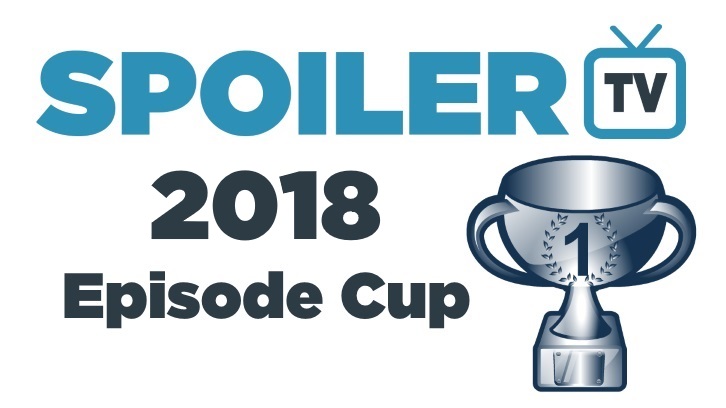 DAY 7! (Results from yesterday can be found here.)

The rules are as follows:
1. Four episodes go head to head for 24 hours, going live and closing at 12pm ET each day. The episode that emerges as the winner of each poll will go through to the next round.
2. Vote for your favourite episode, and tell us what you voted for.
3. Tell others about the competition! Social media is your best friend in this competition if you want your favourite episode to win.
4. Be respectful. This is a competition, but be friendly. Let's not have any abuse directed at any person, fandom or show, as we've had on occasion in the past.

As we move to the bottom right of the draw, Outlander begins its quest to retain. Remember: Outlander's in action again tomorrow, meaning it's possible the show could face itself in the quarter-finals. But to do that, "Of Lost Things" must first get past Once Upon a Time's series finale, and that will not be easy by any stretch. 13 Reasons Why's second season finale is up next against Westworld's "The Riddle of the Sphinx". In 2016, a door broke Game of Thrones' fans hearts; today, it could be another wooden barrier that does the same because Stranger Things' "The Gate" faces Thrones' "The Spoils of War". Finally, we have what I believe to be the first ever appearance of a Super Bowl lead-out episode in this competition as This Is Us's "Superbowl Sunday" goes for the touchdown against iZombie's fourth season finale. And on a Sunday, too. How lovely.


The draw:
Full spreadsheet link
Don't forget to share the post; the more people vote, the more chance your episode has of winning!
Check back tomorrow for the next set of polls from round 1!