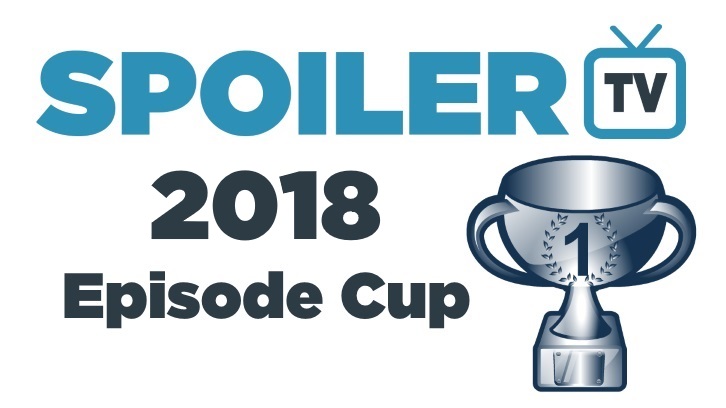 DAY 8! (Results from yesterday can be found here.)

The rules are as follows:
1. Four episodes go head to head for 24 hours, going live and closing at 12pm ET each day. The episode that emerges as the winner of each poll will go through to the next round.
2. Vote for your favourite episode, and tell us what you voted for.
3. Tell others about the competition! Social media is your best friend in this competition if you want your favourite episode to win.
4. Be respectful. This is a competition, but be friendly. Let's not have any abuse directed at any person, fandom or show, as we've had on occasion in the past.

Outlander's second entry, "A. Malcolm" opens things against Riverdale's "Judgment Night". It has the makings of a fascinating match-up, as does our next poll where Agents of SHIELD's season five finale faces The 100's "Pandora's Box". A week ago, the two shows were fourth and third, respectively, in our weekly popularity table. Next up it's Major Crimes, with the fifth part of "Sanctuary City" — hopefully they found refuge after five episodes — taking on Arrow's "Life Sentence". And we end the first round with Lost In Space's "Danger, Will Robinson" going up against Mr. Robot's one-shot episode, "eps3.4_runtime-error.r00".


The draw:
Full spreadsheet link
Don't forget to share the post; the more people vote, the more chance your episode has of winning!
Check back tomorrow for the start of round 2!